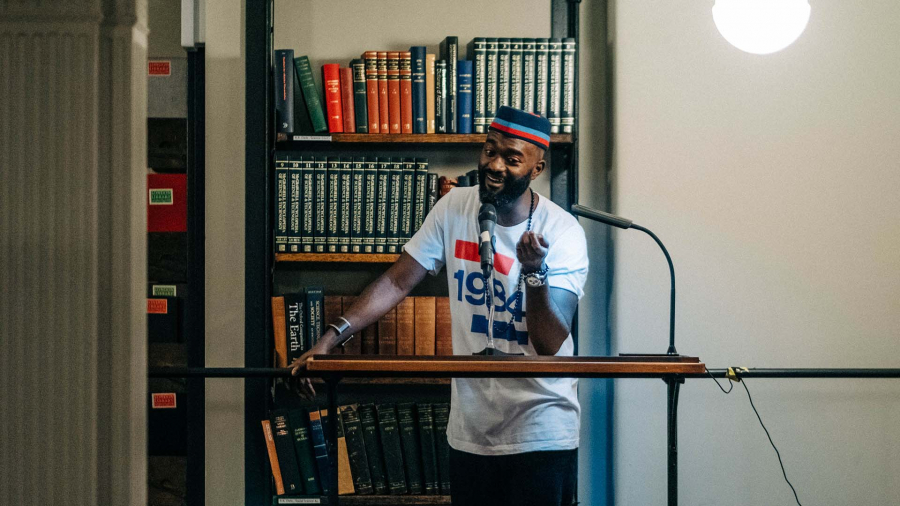 The R.A.P. Party @The London Library (In person)
Back by popular demand, poet Inua Ellams brings his exhilarating live literature phenomenon the R.A.P. (Rhythm and Poetry) Party to The London Library for a nostalgic, no-clutter, no-fuss, evening of hip-hop-inspired poems and favourite hip-hop songs.
Ten poets + a DJ = the best night out you'll ever have in a library – or anywhere, for that matter.
Line up tbc...
'A truly fluid literary event not just mingling poetry and music together seamlessly, but also bringing different tribes of poets: ages, races, gender, styles together. You will be moved in your heart and in your head.'— Roger Robinson
Inua Ellams is a Nigerian-born, UK-based poet, playwright and performer who has written for the Royal Shakespeare Company, the National Theatre and the BBC. His latest play was an adaptation of Chekhov's Three Sisters set in Nigeria, staged at the National Theatre. The Actual his fifth poetry release, and first full collection was published in 2020 by Penned in the Margins.
N.B. This event will take place in person at The London Library in alignment with up-to-date government COVID recommendations. Please see our Event Access and COVID Guidelines before you arrive. Doors (and the bar) open at 6.30pm for a 7.00pm start.
London Library events are subject to Terms and Conditions.