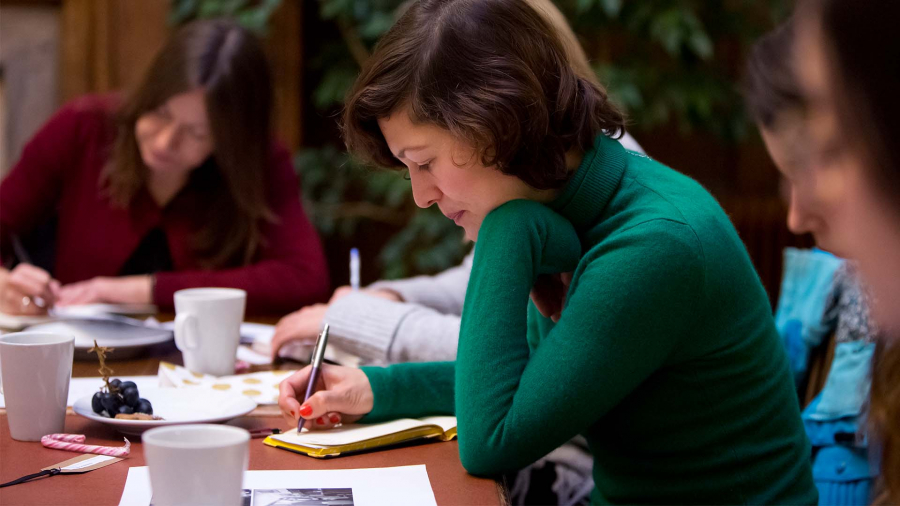 Write & Shine (Online)
Start your day with a burst of creativity!
Join Write & Shine live from The London Library Reading Room for a 90-minute virtual writing workshop called People & Place. This session will take the work of Rebecca West, writer of novels, histories and criticism, as inspiration for our own writing.
This is the second in a series of four workshops celebrating the spirit of adventure in the women of London Library, especially those who wrote evocatively of travel and place.
21-year-old West was introduced to the Library by HG Wells in 1914. She became a life member, and in a writing career spanning 70 years, produced a range of books, including the novel The Return of the Soldier in 1918 and Black Lamb and Grey Falcon (1941), an account of Balkan history and ethnography, seen by many as a masterpiece of travel literature.
In this workshop, we'll immerse ourselves in West's beautiful fiction and travel writing, which explores the connection between people and the places they live. Writer Gemma Seltzer will offer a range of writing prompts on how we can tell stories of a place through its people and characters, inspired by West.
This writing workshop takes place in the early morning light, as we believe the first part of the day is the best time to think, dream and imagine. In Write & Shine workshops, you won't be expected to share your writing, which offers great freedom and encourages all kinds of unexpected ideas to emerge.
Login at 7.30am for 7.45am start. You will be sent a Zoom link a few days before the workshop (if you do not receive it, please check your junk file or email This email address is being protected from spambots. You need JavaScript enabled to view it.).