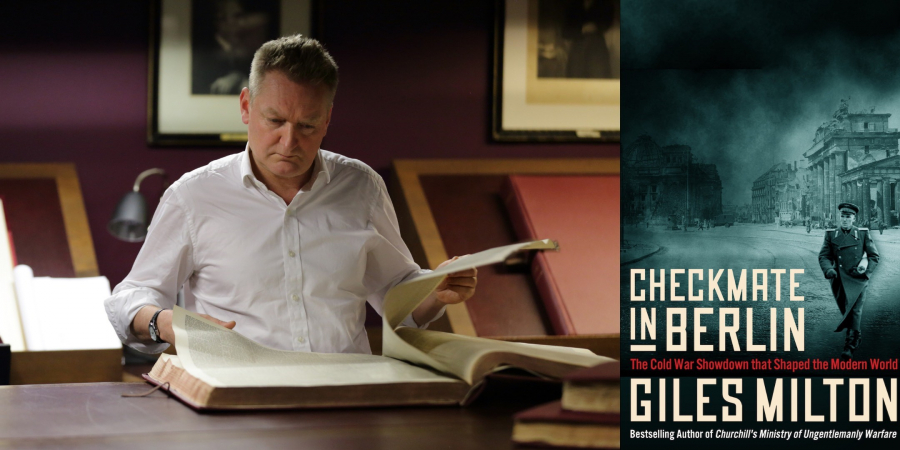 Checkmate in Berlin with Giles Milton (In-person & virtual)
Giles Milton discusses Checkmate in Berlin, his immersive new history of the race to seize Berlin in the aftermath of World War II, which fired the starting gun for the Cold War.
Berlin's fate was sealed at the 1945 Yalta Conference: the city, along with the rest of Germany, was to be carved up between the victorious powers - American, British, French and Soviet. On paper, it seemed a pragmatic solution. In reality, the veneer of civility between Allies and Soviets broke down spectacularly. Rival systems, rival ideologies and rival personalities ensured that the German capital became an explosive battleground.
An exhilarating tale of intense human conflict and raw power, it is, above all, a story of flawed, charismatic individuals who were determined to win; an unprecedented drama that was to have a profound influence on our modern world and is still felt today.
'Brilliantly written and completely absorbing, this is Milton's masterpiece.' — Anthony Horowitz
Giles Milton is the internationally best-selling author of eleven works of narrative history, including Nathaniel's Nutmegand Churchill's Ministry of Ungentlemanly Warfare. His books have been translated into more than twenty-five languages and have been serialised on both the BBC and in British newspapers.
Checkmate in Berlin can be ordered from our partner bookshop Hatchards.
N.B. This event will take place in-person at The London Library with limited capacity and in alignment with up-to-date government COVID recommendations. Doors (and the bar) open at 7pm for a 7.30pm start.
London Library events are subject to Terms and Conditions.
Tickets