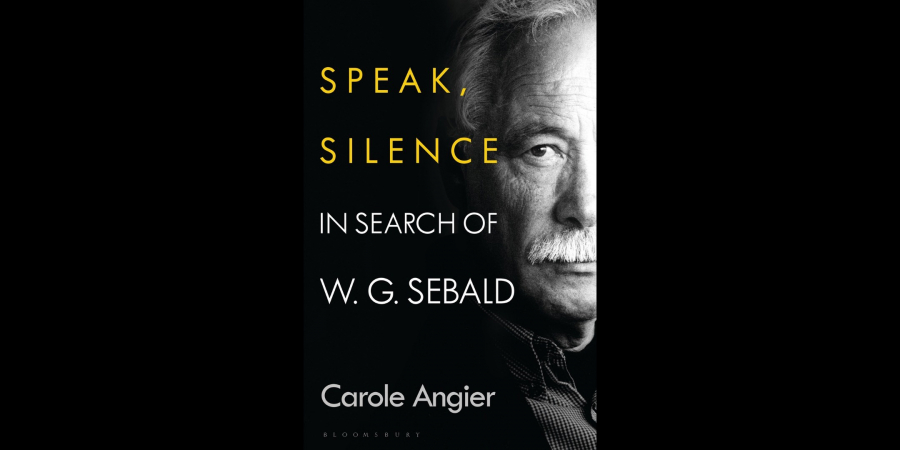 Speak, Silence: In search of W. G. Sebald (In-person & virtual)
W. G. Sebald was one of the most extraordinary and influential writers of the twentieth century. Through books including The Emigrants, Austerlitz and The Rings of Saturn, he pursued an original literary vision that combined fiction, history, autobiography and photography and addressed some of the most profound themes of contemporary literature: the burden of the Holocaust, memory, loss and exile.
Carole Angier discusses her new book, an exploration of Sebald's fascinating life and ground-breaking work and a unique, ferociously original portrait that pushes the boundaries of biography just as its subject pushed the boundaries of fiction. She'll be in conversation with Iain Sinclair, whose new book The Gold Machine similarly grapples with the challenges of biography.
'Speak, Silence is an extraordinary achievement. Carole Angier has been able to capture the genius of Sebald without trapping him in facile definitions, allowing his portrait the many hues and changing angles that those who knew him will recognize as profoundly true' - Alberto Manguel
In partnership with The Royal Society of Literature
Carole Angier is the author of Jean Rhys: Life & Work (shortlisted for the Whitbread Prize) and The Double Bond: A Life of Primo Levi. She was educated at the universities of McGill, Oxford and Cambridge. She taught academic and life writing for many years and has edited several books of refugee writing. She is a Fellow of the Royal Society of Literature.
Iain Sinclair is the award-winning writer of numerous critically acclaimed books on London, including The Last London, Lights Out for the Territory, London Orbital and London Overground. He won the Encore Award and the James Tait Black Memorial Prize for his novel Downriver. He lives in Hackney, East London.
The RSL, founded in 1820, is the UK's charity for the advancement of literature, acting as a voice for the value of literature, engaging people in appreciating literature, and encouraging and honouring writers.
Speak, Silence: In search of W. G. Sebald and The Gold Machine can be ordered from our partner bookshop Hatchards. You will be sent a 10% discount code with your booking.
N.B. This event will take place in-person at The London Library with limited capacity and in alignment with up-to-date government COVID recommendations. Doors (and the bar) open at 7.10pm for a 7.30pm start. The event will be livestreamed through YouTube from 7.30pm. A link will be sent to all ticket holders and the event will be available to watch live or at anytime after the event, using the same link.
London Library events are subject to Terms and Conditions.
If you purchase an online ticket then you will be sent a viewing link 24 hours before the event begins. If you do not receive a link, please check your junk mail or email This email address is being protected from spambots. You need JavaScript enabled to view it..
Tickets