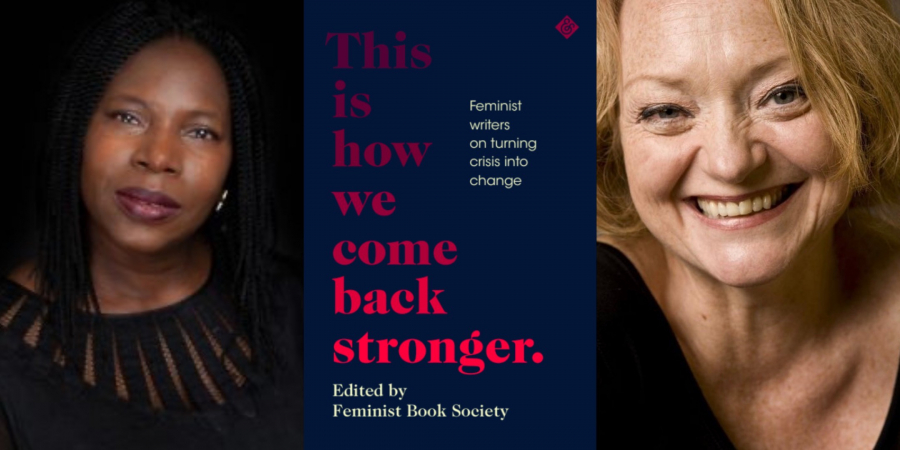 This is How We Come Back Stronger (In-person & virtual)
A celebration of The Feminist Book Society's essential new anthology, an intersectional feminist collection of essays, interviews and fiction in response to the crisis that began with the spring 2020 lockdown, when gender inequalities and systemic racism were brought into new and shocking prominence. Challenging, inspiring and fiercely optimistic, This Is How We Come Back Stronger asks writers from both sides of the Atlantic to reflect on what matters most in these difficult days, and what the future can hold for us all. We bring together some of the many incredible writers featured in the collection, including Stella Duffy and Rosanna Amaka, to discuss their contributions and some of the issues the book lays bare.
'Stronger manages to be both timeless and timely at once. It is a communion of powerful voices providing connection, catharsis, and vision in the midst of the uncertainty of grief.' – Jamia Wilson
In partnership with The Feminist Book Society.
Rosanna Amaka was born to African and Caribbean parents and began writing her debut novel The Book of Echoes to give voice to the Brixton community in which she grew up. Published by Doubleday in 2020, the book has been shortlisted for the Author's Club First Novel Award, The RSL Christopher Bland Prize and the HWA Debut Crown Award.
Stella Duffy has written over seventy short stories, fifteen plays and seventeen novels, the most recent of which is Lullaby Beach. She has twice won Stonewall Writer of the Year and twice won the CWA Short Story Dagger. She is also a theatre-maker and the co-founder of the national Fun Palaces campaign for greater access to culture for all. She was awarded an OBE in 2016 for her services to the Arts.
The Feminist Book Society celebrates feminist authors of brand-new fiction and non-fiction, from escapist beach reads to literary novels and Big Ideas, via monthly sell-out author panel events and an ever-growing international network. It brings people together in lively discussion to share ideas and actively champion the fight for equality.
This Is How We Come Back Stronger can be ordered from our partner bookshop Hatchards. 20% of the book's price will go to the charities Women's Aid and Imkaan in the fight to end domestic abuse and support survivors.
N.B. This event will take place in-person at The London Library with limited capacity and in alignment with up-to-date government COVID recommendations. Doors (and the bar) open at 7pm for a 7.30pm start. The event will be livestreamed through YouTube from 7.30pm.
London Library events are subject to Terms and Conditions.
If you purchase an online ticket then you will be sent a viewing link 24 hours before the event begins. If you do not receive a link, please check your junk mail or email This email address is being protected from spambots. You need JavaScript enabled to view it..
Tickets