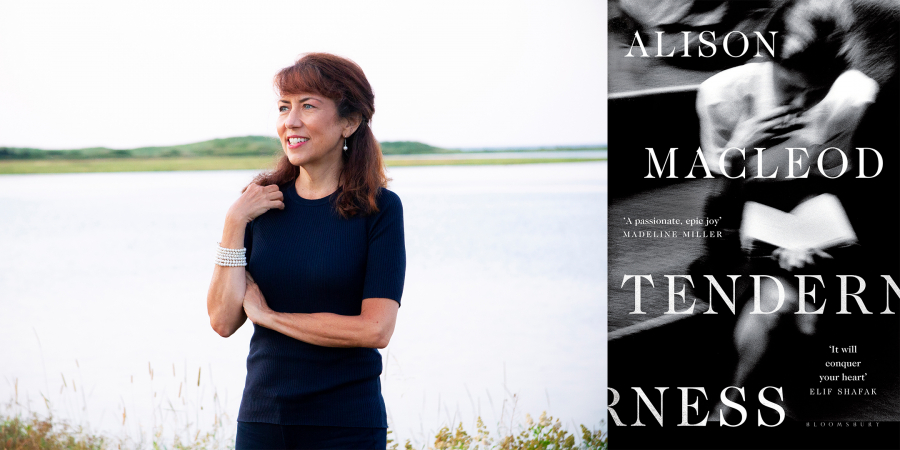 Tenderness: Lawrence, lovers and literature on trial (In-person & virtual)
In Banned Books Week, Alison MacLeod speaks to Lara Feigel about her new novel the story of D. H. Lawrence's Lady Chatterley's Lover, its ripple effects across half a century and the society that put it on trial. In stunning, vivid detail, Tenderness weaves together snapshots of D. H. Lawrence's own fascinating life as the book percolates in his imagination, with the voice of Jacqueline Kennedy, who supports the book even as J. Edgar Hoover is trying to destroy it, with the story of a young couple as they come together in the restricted section of a famous library in search of a rare, unexpurgated copy. The result is a profound exploration of the transformative and triumphant power of fiction itself and a trial that tested the limits of the law, gathering the great and the good of the literary world (many of them London Library members) to bear witness.
'Tenderness is a triumph and it will conquer your heart. Stunning, illuminating, but also, profoundly moving' - Elif Shafak
Alison MacLeod's previous novels are The Changeling, The Wave Theory of Angels and Unexploded, which was longlisted for the Man Booker Prize 2013. Her most recent short story collection is All the Beloved Ghosts. She is the joint winner of the Eccles British Library Writer's Award 2016 and was a finalist for the 2017 Governor General's Award. She was Professor of Contemporary Fiction at the University of Chichester until 2018.
Lara Feigel is a writer and cultural historian teaching in the English department at King's College London. Her books include The Bitter Taste of Victory, The Love-charm of Bombs, and Free Woman, which is part memoir and part biography of Doris Lessing. Her novel, The Group, was published in 2020.
Tenderness and Lara Feigel's The Group can be ordered from our partner bookshop Hatchards. You will be sent a 10% discount code with your booking.
N.B. This event will take place in-person at The London Library with limited capacity and in alignment with up-to-date government COVID recommendations. Doors (and the bar) open at 7.10pm for a 7.30pm start. The event will be livestreamed through YouTube from 7.30pm. A link will be sent to all ticket holders and the event will be available to watch live or at anytime after the event, using the same link.
London Library events are subject to Terms and Conditions.
If you purchase an online ticket then you will be sent a viewing link 24 hours before the event begins. If you do not receive a link, please check your junk mail or email This email address is being protected from spambots. You need JavaScript enabled to view it..
Tickets