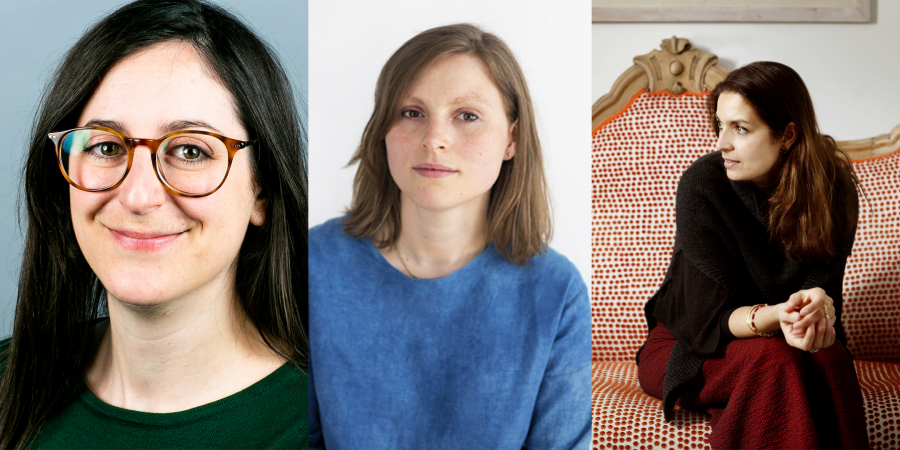 Street Haunting
Authors Jhumpa Lahiri, Gemma Seltzer and Francesca Wade discuss their most recent books, all spellbinding evocations of women navigating the urban landscape. They pay tribute to Virginia Woolf, 80 years since her death, as a writer of the city, a flâneuse, who could always find inspiration in the great adventure she called 'street haunting.'
Jhumpa Lahiri's new novel Whereabouts follows a woman as she moves through the streets of her Italian city, reflecting on her life at a moment of transition. Gemma Seltzer's Ways of Living is a collection of stories of ordinary women inhabiting the city, mapping their identities onto London's streets. And Francesca Wade's Square Haunting is a group biography about the trailblazing women of interwar Mecklenburgh Square, including Virginia Woolf, who pushed the boundaries of literature, scholarship and social norms from their space of freedom at the heart of the city.
Jhumpa Lahiri's debut collection of stories, the internationally bestselling Interpreter of Maladies, was awarded the Pulitzer Prize, the PEN/Hemingway Award and The New Yorker Debut of the Year. Her second collection, Unaccustomed Earth and her novels The Namesake and The Lowland have won or been shortlisted for multiple awards. She was inducted into the American Academy of Arts and Letters in 2012.
Gemma Seltzer's work includes The Guardian's award-winning virtual reality film 'Songbird', the fictional blog '5am London' and the online flash fiction series 'Speak to Strangers', subsequently published by Penned in the Margins. She has written for BBC Radio 3, performed her work at the Venice Biennale and runs Write & Shine, a programme of early morning writing workshops and online courses.
Francesca Wade has written for publications including the London Review of Books, Times Literary Supplement, Financial Times, New Statesman and Prospect. She was editor of The White Review, and winner of the Biographers' Club Tony Lothian Prize. Square Haunting is her first book.
Whereabouts, Ways of Living and Square Haunting can be ordered from our wonderful partner bookshop Hatchards.
N.B. This is an online event via Zoom with live transcription available. You will be sent a viewing link 24 hours before the event begins. If you do not receive a link, please check your junk file or email This email address is being protected from spambots. You need JavaScript enabled to view it..
Tickets