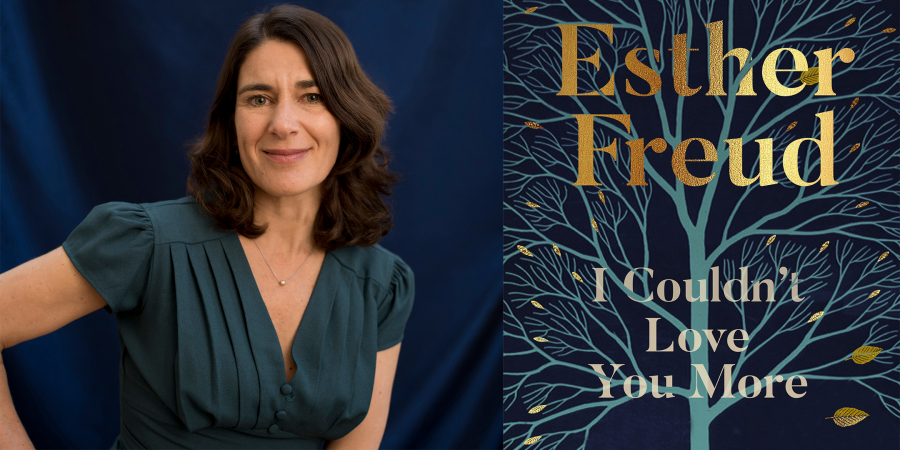 I Couldn't Love You More: Esther Freud with Jane Feaver
In her ninth 'devastating' novel, I Couldn't Love You More, Esther Freud explores her own family history to tell the multigenerational story of three women. Back and forth between Ireland and London, Rosaleen, a teenager in the early Sixties, is swept into the dangerous bohemian world of famous sculptor Felix Lichtman; Kate, in Nineties London, stumbles through her unhappy marriage before setting off on a journey of her own; and Aoife sits at her husband's bedside as he lies dying, desperate to find out what became of Rosaleen.
Freud will be in conversation with Jane Feaver, whose new novel Crazy similarly draws on her and her family's past. Together, they discuss love, motherhood, secrets and betrayal and the relationships between men and women and art.
In partnership with Jewish Book Week.
Esther Freud's first novel, Hideous Kinky, was shortlisted for the John Llewellyn Rhys prize and made into a film starring Kate Winslet. Her other books include The Sea House, Lucky Break, and Mr Mac and Me and her first full length play Stitchers was produced at the Jermyn St Theatre in 2018. In 2019 she was made a fellow of the Royal Society of Literature.
Jane Feaver is a novelist and short story writer. According to Ruth (Harvill Secker, 2007), was shortlisted for the Author's Club Best First Novel Award and the Dimplex Prize; Love Me Tender (Harvill Secker, 2009) was shortlisted for the Edge Hill Short Story Prize. After twenty years working in the South West, Jane now lives in Edinburgh.
Jewish Book Week is an annual international literary festival, held in London, which brings together writers and speakers from the worlds of history, journalism, philosophy, science, art, music, poetry and fiction in a celebration of ideas.
I Couldn't Love You More and Crazy can be ordered from our wonderful partner bookshop Hatchards.

N.B. This is an online event via Zoom with live transcription available. You will be sent a viewing link 24 hours before the event begins. If you do not receive the link, please check your junk mail or email This email address is being protected from spambots. You need JavaScript enabled to view it.
Tickets