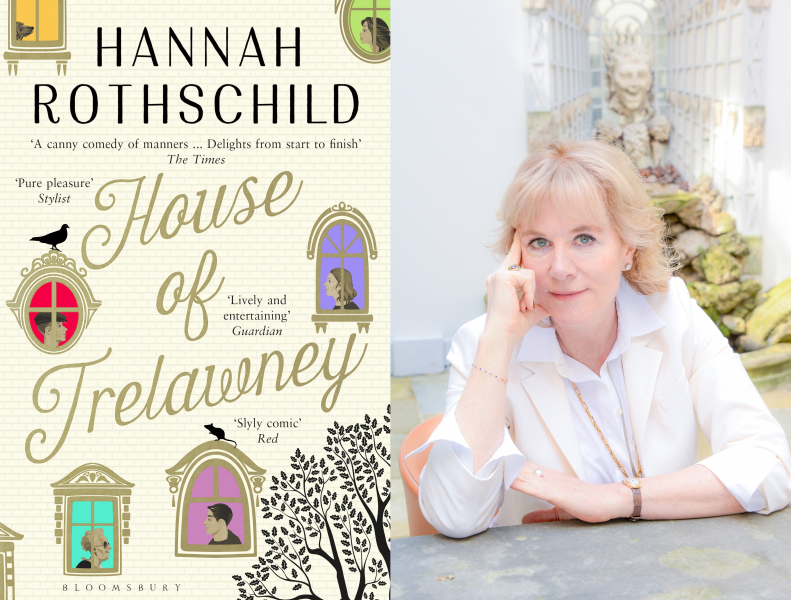 In Conversation with Hannah Rothschild
Tuesday 18 May, 6.30pm (Online)
Join author Hannah Rothschild in discussion with Library trustee, writer and director, Rick Stroud, about her acclaimed new novel, House of Trelawney (Shortlisted for the Bollinger Everyman Wodehouse Prize For Comic Fiction). A deliciously escapist love story and social satire set in the parallel and seemingly unconnected worlds of the British aristocracy and high finance, House of Trelawney is about family and forgiveness, chaos and crisis – and finding yourself in the most unexpected ways.
Hannah Rothschild is a writer, filmmaker, philanthropist and company director. Her first novel, The Improbability of Love, won the Bollinger Everyman Wodehouse prize for best comic novel and was shortlisted for the Baileys Women's Prize for Fiction.
Rick Stroud is a BAFTA and Emmy nominated film producer and director, as well as author of six published works of non-fiction including The Book of the Moon, The Phantom Army of Alamein and Kidnap in Crete which is in development as a feature film.
To RSVP and find out how to join online, get in touch with us via This email address is being protected from spambots. You need JavaScript enabled to view it.
This event is part of the Library's Founders' Circle Patrons and supporters' events programme. To find out more about supporting the Library, visit our webpage.