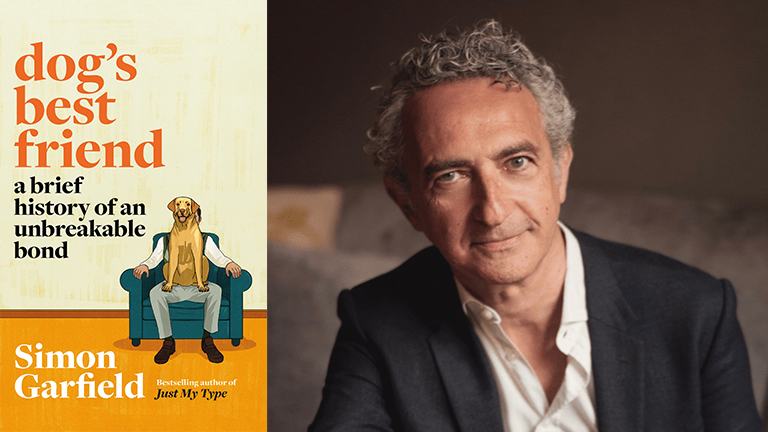 Dog's Best Friend with Simon Garfield and Lissa Evans
BYOD (bring your own dog)...
Simon Garfield discusses his funny, wise and fascinating new book, exploring one of the world's most successful and enduring relationships: human and dog. Beginning with the earliest visual evidence on ancient rock art, and ending at the laboratory that sequenced the first dog genome, the book charts the milestones in our shared journey, via a cast of colourful canine characters, surprising stories, culture, history and psychology. He speaks to fellow writer and dog lover Lissa Evans (alongside their canine companions) about this unique inter-species bond, which has only intensified over recent lockdowns. And since you'll be watching from home, your own dogs are most welcome to join us.
Simon Garfield is the author of twenty books. His previous titles include the international bestsellers Just My Type,On The Map and Mauve, while To the Letter was one of the inspirations for the theatre shows Letters Live with Benedict Cumberbatch. His study of AIDS in Britain, The End of Innocence, won the Somerset Maugham prize.
Lissa Evans has written books for both adults and children, including Their Finest Hour and a Half, longlisted for the Orange Prize, Small Change for Stuart, shortlisted for many awards including the Carnegie Medal and the Costa Book Awards and Crooked Heart, longlisted for the Baileys Women's Prize for Fiction. Her most recent book is V for Victory.
Dog's Best Friend can be ordered from West Hampstead's lovely indie bookshop, West End Lane Books
N.B. This is an online event. You will be sent a viewing link and password with your booking confirmation. We will send a different link soon after the event so that you can watch it anytime afterwards. If you do not receive the link, please chaeck your junk file or email This email address is being protected from spambots. You need JavaScript enabled to view it.