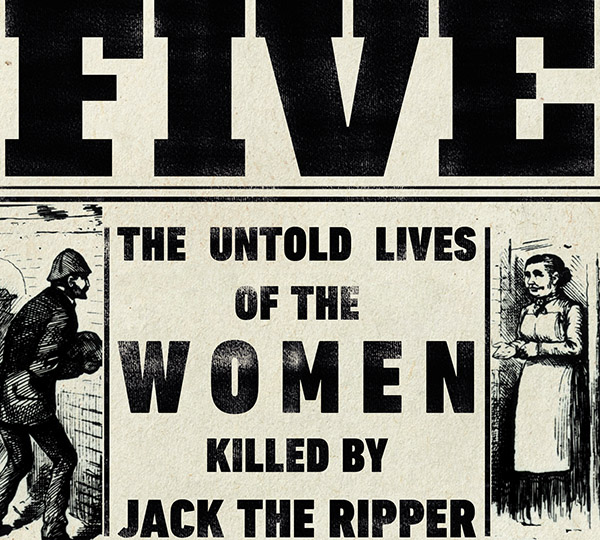 The Untold Lives of the Women Killed by Jack the Ripper with Hallie Rubenhold
The story of Jack the Ripper has captivated our attention for over 130 years. Tourists from around the globe make pilgrimages to visit the places where the 'canonical five' women; Polly Nichols, Annie Chapman, Elizabeth Stride, Kate Eddowes and Mary Jane Kelly were murdered while never knowing more than just the most basic 'facts' about their lives. In conversation with Sarah Savitt, historian Hallie Rubenhold discusses her new book, the first full-length biography to explore and contextualize those women's lives. Offering new insights and drawing on previously unseen or unpublished material, The Five promises to completely change the narrative of the Ripper murders.
Hallie Rubenhold is a critically acclaimed author, social historian, broadcaster and historical consultant for TV and film. The hit TV series, Harlots, was based on her 2005 history The Covent Garden Ladies; her second book, Lady Worsley's Whim was adapted into the BBC drama The Scandalous Lady W; and she is the author of a series of novels set during the period of the French Revolution Mistress of My Fate (2011) and The French Lesson (2016).
Sarah Savitt is Publisher at Virago. She previously worked at Headline, Faber and David Godwin Associates. She has worked with authors including Deborah Frances-White, Louise Doughty, Sara Pascoe and Stella Duffy. She is also Chair of the board of the campaign group UK Feminista.
---
Doors and drinks:6.30pm
Talk and Q&A: 7pm
Book signing: 8.15pm
Event ends: 8.30pm
---
Booking