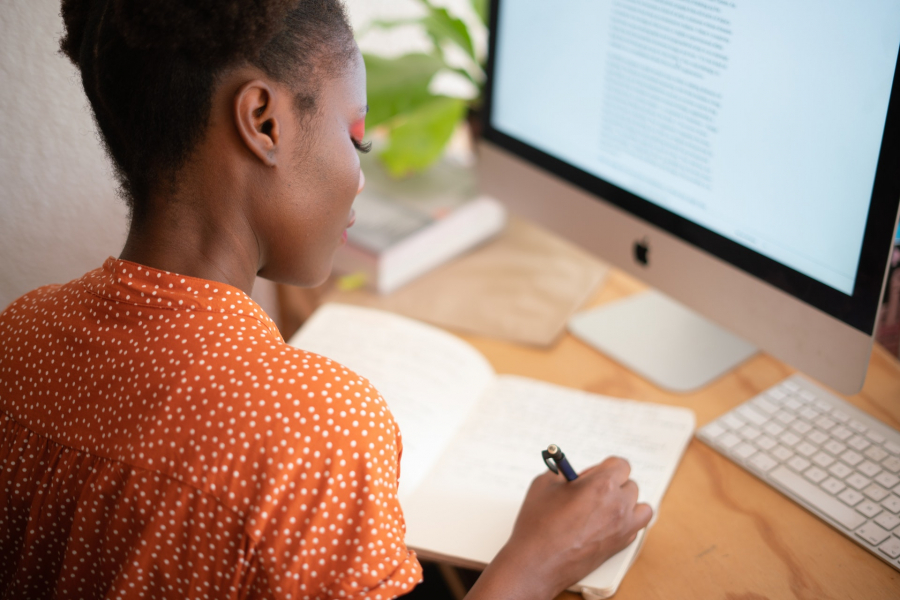 Write & Shine (Online)
Start your day with a burst of creativity!
Join Write & Shine live from The London Library Reading Room for a 90-minute virtual writing workshop on the theme of 'A Room of One's Own'.
"A woman must have money and a room of her own if she is to write fiction," says former London Library member Virginia Woolf. Well, that's not possible for many of us, but it's valuable to think about the conditions you need to write. In this workshop, we'll consider the writing spaces at The London Library and snoop around in other writers' rooms, too!
Writer Gemma Seltzer will guide the group through a range of inspiring exercises to prompt new creative writing.
Research shows we're more creative in the morning. When we wake, we're incredibly sensitive to the sights & sounds of our environment. It's the best time to think, dream & imagine. Writing early captures all kinds of ideas before your inner critic rears its head.
In Write & Shine workshops, you won't be expected to share your writing, which offers great freedom and encourages all kinds of unexpected ideas to emerge.
Login at 7.30am for 7.45am start. You will be sent a Zoom link a few days before the workshop (if you do not receive it, please check your junk file or email This email address is being protected from spambots. You need JavaScript enabled to view it.).