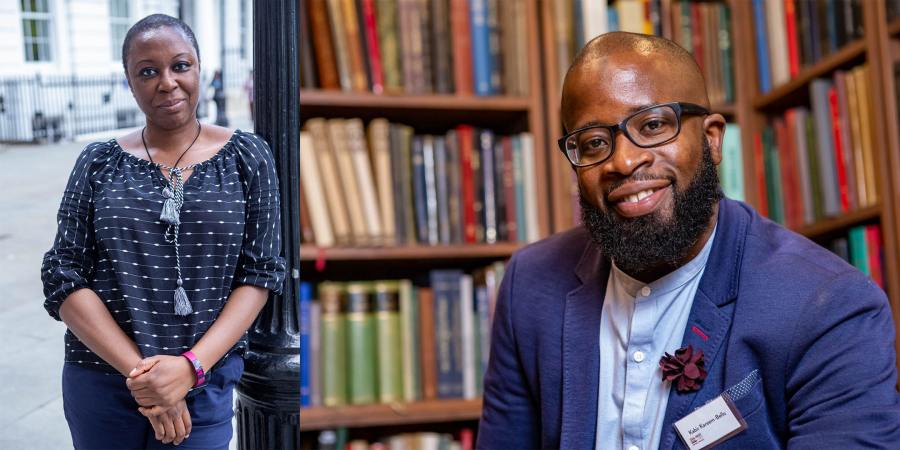 Aid and Expectations (Online)
In conversation with Valerie Brandes, Kabir Kareem-Bello and Abidemi Sanusi, two of Jacaranda Books' #TwentyIn2020 authors, discuss their searing new novels, exploring, in different ways, the complicated connections and dissonance between Nigeria and the West.
Kabir Kareem-Bello's The Street Hawker's Apprentice is a Dickensian tale of two young boys attempting to survive in contemporary Lagos and learning just how far they will go to protect themselves and each other. Abidemi Sanusi's Looking for Bono satirises the state of international aid - and Bono - through the story of Baba, an illiterate man living in Nigeria, whose attempts to make change for his community launch him into a world of celebrity and competing interests.
Kabir Kareem-Bello was born in Ibadan, Nigeria, and moved to the UK with his family in 1992. He self-published his first book, Memoirs of a Young African and writes about identity on his blog www.kilonshele-kkb.com. The Street Hawker's Apprentice is his debut novel.
Abidemi Sanusi's novels include Kemi's Journal, Zack's Story of Life, Love and Everything and Eyo, which was shortlisted for the 2010 Commonwealth Writers' Prize. She has worked as a human rights worker and now manages a website for writers.
Valerie Brandes is the Founder and CEO of Jacaranda Books.
#TwentyIn2020 is a ground breaking initiative which has seen Jacaranda Books publishing 20 titles by 20 Black British writers in one year across adult fiction, nonfiction and poetry. The initiative is in collaboration with Words of Colour and in partnership with The London Library.
Pre-order The Street Hawker's Apprentice
N.B. This is an online event. You will be sent a viewing link and password with your booking confirmation.