Dracula Theatre Production
Public Events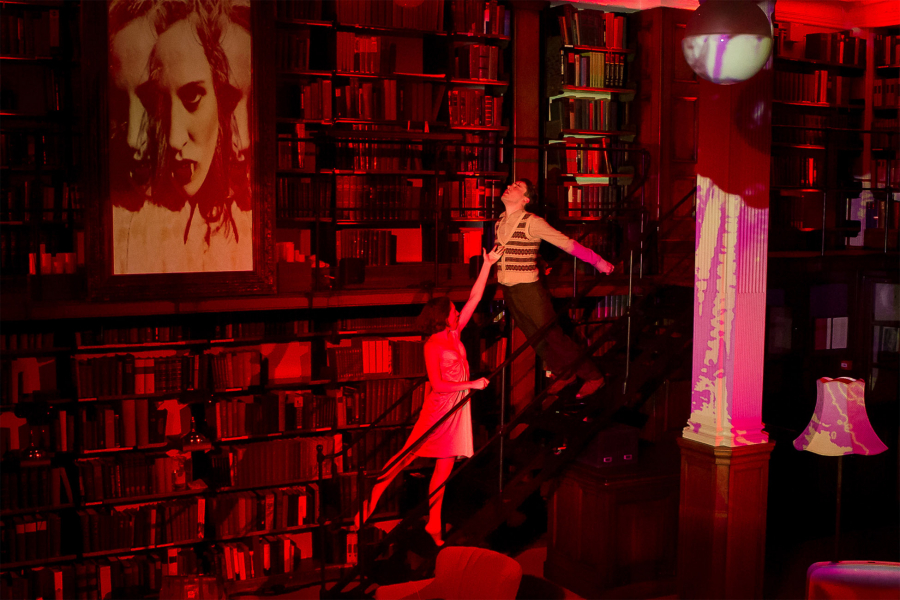 Date:
07 March 2019
19:00
-
21:30
Venue: The London Library | City: Londo
Following the discovery that The London Library's collection is intimately connected with the creation of Dracula, the Library is proud to announce that in February 2019 it will be hosting 18 performances of Creation Theatre's acclaimed theatre production of "Dracula".
Creation Theatre have established a growing reputation for their innovative theatrical adaptations of famous books with performances taking place in dramatic and unexpected locations. "Dracula" features just two actors and draws on innovative audio-visual design to tell the story of Bram Stoker's great creation.
18 performances will take place in The London Library Reading Room from 2nd February to 9th March 2019. The play will be performed on most Wednesday, Thursday, Friday and Saturday evenings during that period and a selected number of Sundays.
Tickets are on sale now at £28 for London Library members and £32 for non-members. Library members may purchase up to 3 tickets for non-members at the reduced rate.
This has now been extended due to popular demand.
Merchandise
We also have a range of merchandise on sale, take a look here.
Reviews
**** Does the venue make the play or the play make the venue? They seem so intimately intertwined that it's difficult to tell how it would work somewhere else, but tonight in the atmospheric London Library reading room, it was love at first bite. - Londonist
It was a mesmerising production in the most atmospheric and appropriate setting. A spine-tingling evening with superb performances from the actors. I am sure Bram Stoker would have approved! - Victoria Hislop
The normally sedate Reading Room comes to life with silhouettes, projections, sound effects and high drama in this innovative adaptation of a book already deeply connected with the space.- John O'Farrell
To be hearing the story of Dracula in the building that gave it birth was spooky in itself.- Neil Pearson
Email
This email address is being protected from spambots. You need JavaScript enabled to view it.
All Dates
From

07 March 2019

19:00

to

09 March 2019

21:30


↳

Thursday, Friday & Saturday