The 40 writers on the 2020/21 London Library Emerging Writers Programme worked on projects spanning poetry, stage, screen and radio plays, fiction and non-fiction.
The candidates were chosen from a field of over 800 applicants by a panel of judges comprising novelist London Library Trustee Isabelle Dupuy (Chair); journalist, broadcaster and film maker Bidisha; TV drama exective Eleanor Greene; translator and writer Daniel Hahn; poet Karen McCarthy Woolf; playwright Amy Rosenthal; novelist Anna Whitwham; and agents from AM Heath.
Their anthology, From the Silence of the Stacks, New Voices Rise Vol. II, is now available as an ebook.
The cohort are: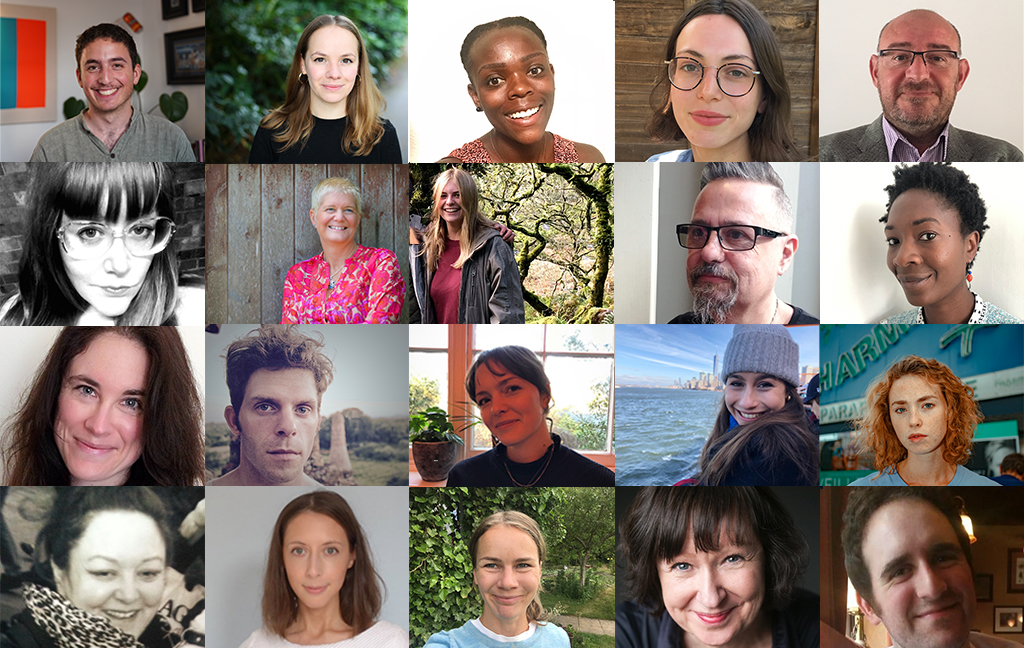 Gaar Adams is an American writer and Ph.D. candidate at the University of Glasgow whose features have been published in The Atlantic, Foreign Policy, Rolling Stone, Al Jazeera, Slate and VICE. He lives in Brixton and is writing a nonfiction book on queerness and migration in the Middle East. Twitter: @gaaradams
Ayad Andrews was born in Baghdad, Iraq and lived there until the early 1970s when, due to the unstable political situation, his family were forced to flee the country. He now lives in West Sussex. He is currently part of the BBC Writersroom Drama Room 2020 cohort. Twitter: @ayadandrews
Krystle Zara Appiah is a Ghanaian writer and screenwriter. She was born and raised in London and studied literature and creative writing at the University of Kent. A former editor, she is currently working on her debut novel. Twitter/Instagram: @krystlezara
Beatrice Armstrong is a scriptwriter who focuses on writing for the stage and radio. She graduated with distinction from the University of East Anglia's MA Creative Writing programme, where she was awarded The Malcolm Bradbury Continuation Prize. She has had her plays produced in London and in East Anglia. Twitter: @Beatrice_BAA
Helen Bain is a writer and editor from Sussex. She has MA degrees in Creative Writing and Contemporary Literature, and is starting a PhD at King's College London. She has been part of a writers' group for 10 years, and likes nothing more than talking about fiction. She is researching a book on Sylvia Plath.
Naina Bajekal is a British-Indian journalist living in London. She studied English Literature and French, and worked in Paris for an NGO working on youth empowerment. She started her career reporting on migration from France, Germany and Greece, and is now the Deputy International Editor at TIME Magazine. She is currently working on her first novel. Twitter: @naina_bajekal
Marta Bausells is a writer of fiction and creative non-fiction, as well as a widely published journalist. Her work has received support and fellowships from Headlands Center for the Arts, Arts Council England, Tin House Summer Workshop, the London Writers Awards and the International Journalists' Programmes in Berlin. Twitter: @martabausells
Natalie Linh Bolderston's poems are featured in Magma, Oxford Poetry, The Poetry Review and elsewhere. She came third in the 2019 National Poetry Competition and received an Eric Gregory Award in 2020. Her pamphlet, The Protection of Ghosts, is published with V. Press. She is now working on her full-length collection. Twitter: @NatBolderston
Zakia Carpenter-Hall is a writer, tutor and critic. She's a winner of Poetry London's inaugural mentoring scheme and a Jerwood Bursary Recipient. Her work has appeared in Magma, Poetry London, The Poetry School, 3:AM, Wild Court and The Poetry Review (forthcoming). She is shortlisted for The Alpine Fellowship Writing Prize 2020. Twitter: @ZCarpenterHall
Flora Carr is working on her first novel. She's a writer and journalist published in the likes of TIME Magazine and The Observer, and is a previous Vogue Talent Contest winner and The Writing Squad graduate. She was also shortlisted for the VS Pritchett Short Story Prize. Twitter: @floracarr_

Sarah Clegg writes non-fiction and is currently living in London. She has a PhD in ancient Mesopotamian history from Cambridge and is currently working on a project tracing a family of demonesses from ancient Mesopotamia to the present day.
Chez Cotton is a writer and civil rights lawyer of English/Burmese descent. She grew up in 1970s London against a Bowie and punk backdrop. Moving from cabaret and comedy writing, she qualified in Law in 2000. She has written short stories and flash fiction and is working on her first novel.
Benjamin Cusden is a poet from South London. A former TV programme editor, he was homeless for over 2 years and now spends time raising awareness of homelessness through his writing and fundraising. His first poetry pamphlet Cut the Black Rabbit will be published October 2020 (Against the Grain Press). Twitter: @BenjaminCusden
Beth Emery studied an MA in Screenwriting at the University of Manchester and then worked as a tour guide across Europe. She is based in Devon and is currently working on a screenplay. Twitter: @bemeryemery
Charlotte Forfieh writes speculative fiction. Born in London, but now living in Folkestone, she graduated from Birkbeck's MA in Creative Writing in 2018. Her short stories have appeared in The Good Journal, Issue 1 (2018) and The City of Stories (2017). She is writing her first novel. Twitter: @Forfieh
Russell Franklin was born in Solihull, and now lives and works in London. He enjoys working in all genres, and is interested in telling the stories of characters typically overlooked in fiction.
Marina Gerner is an award-winning journalist and critic, published in the TLS, Wall Street Journal, Guardian, The Times' Raconteur and other places. Immigrating with her family from the Soviet Union as a toddler, she grew up in Germany and the UK, which explains why she has a PhD on cosmopolitanism. Twitter: @MarinaSGerner
Carole Hailey abandoned a lucrative but creatively unfulfilling career as a lawyer to become an impecunious but immensely happy novelist. Since completing an MA in Creative Writing at Goldsmiths, she divides her time between London and Pembrokeshire. Twitter: @CaroleAHailey
Lucian Huxley Smith is a writer and teacher from London. He's recently completed City University's Novel Studio, has an MA in Writing for Performances from Goldsmith's College and has previously developed work with The Royal Court. He has keen interests in music, politics, social change and literature. Micro is his first novel.
Daniel Marc Janes is a London-based writer and filmmaker. In 2020 he was shortlisted for The London Magazine Short Story Prize. His short films have screened at PÖFF Shorts, Rhode Island and the London Short Film Festival. He is deputy editor of Review 31 and a staff writer for Netflix's The Crown. Twitter: @culturalamnesia
Aaron Kilercioglu was raised in Vienna to Turkish-Canadian parents. Four years ago he came to the UK to study Human, Social, and Political Sciences at Cambridge. He now works as a writer/director of theatre, film, and everything in between. Twitter: @aa_koglu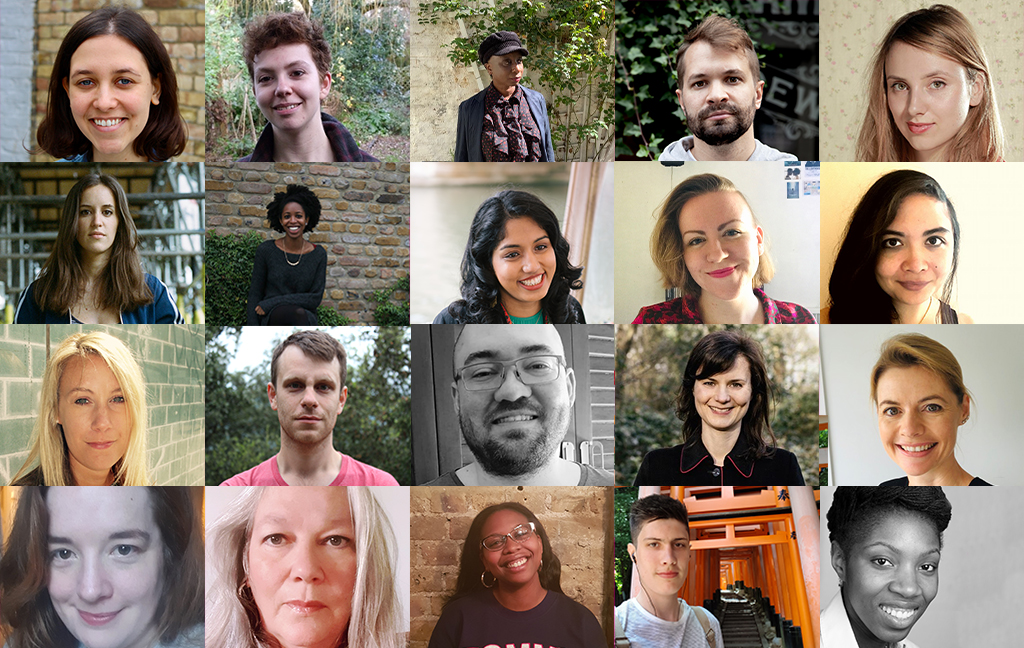 Lanikai Krishnadasan Torrens lives in South London and works in theatre, facilitating programmes with young people and local communities in Lambeth and Southwark. She started taking classes with Write Like A Grrrl in 2018. She is working on a novel. Twitter: @lanikai_kt
Lily Levinson writes for Exeunt Magazine, and received a British Council theatre and dance bloggers' bursary in 2019. She has been a member of the Soho Theatre Writers' Lab and the Royal Court Script Panel, and is working on a play about language, Jewishness, and a murder trial. Twitter: @myboistu
Sarah Marsh has an MA in Creative Writing from UEA and her work was shortlisted for the Lucy Cavendish Fiction Prize in 2019. She's currently working on her first novel, which explores the D/deaf experience and the story of the telephone.
Freya Mavor is an actor/writer living and working between France and the UK. She has worked in film, theatre and television in two languages for over a decade. Alongside an obsession for climbing and writing poetry, she runs a recurring performance night in London and is currently writing a play.
Shakira Moise lives in West London and is a Creative Writing MA student at Royal Holloway, University of London. She writes about women, mythology and the Caribbean and is currently working on short stories which explore Caribbean folklore and a YA novel series exploring black female identity. Twitter: @valinor__
Nancy Netherwood is a playwright from South East London whose first full-length play, Goodnight, Mr Spindrift, debuted at the Old Red Lion Theatre in 2019. She has been a writer-in-residence at The North Wall Arts Centre and her short plays have been performed at the Royal Court and Southwark Playhouse. Twitter: @N_Netherwood
Charlotte Newman is a London-based writer. Her short fiction has appeared in The London Magazine, Litro, Reflex Press anthologies and Popshot Magazine among others. She is currently working on a longer piece of fiction, examining myth, memory and magpies. Twitter: @whim_and_her
Yosola Olorunshola is a writer based in London. She studied History and French at Oxford University before completing an MA in Creative Writing at Royal Holloway. Her work in the museum sector has inspired the novel she is currently working on, exploring the question: who gets to make history? Twitter: @YosolaYosola
Anna Parker is a PhD student in History at Cambridge, living in London. Her research focuses on Renaissance Prague, and she teaches and lectures more widely on early modern Europe, images and material culture. She combines her studies with freelance research work, script editing and writing on arts and culture. Twitter: @annaparker_
Hannah Partos is a journalist (The Guardian, The Observer, Wired, VICE and others) with a strong interest in organ and tissue donation and environmental issues. She was awarded Journalist of the Year in 2016 and 2018 by the Anthony Nolan bone marrow register and blood cancer charity. Twitter: @hannahhh
Kate Perry is a multi-award winning writer/actor/comedian from Northern Ireland. A recipient of the John Brabourne Film/TV Award 2019 and Best Comedy Show Award, United Theatre Solo Festival, NY, 2017, she has written for Woman's Hour, BBC R4 and RTE. Her short film Ruthless is currently in post-production. Twitter: @VeryKatePerry
Theresa Pine has a passion for history and the East End of London. She studied Drama at Goldsmiths and worked in a variety of Front of House roles and as a TV extra. She currently lives in Cornwall and loves to travel.
Amy Powell Yeates is originally from South London, grew up in South Wales and studied at the Workshop Theatre in Leeds. She is a writer and theatre producer who has been published in The Observer. Amy is currently writing a feature-length script inspired by the Greenham Common Women's Peace Camp. Twitter: @amypowellyeates
Natalie Rule came to writing via a career as an economist. She has been shortlisted for the Fish Short Story Prize and longlisted for the Arvon 5-Day Short Story Challenge. She is working on a collection of short stories and a middle-grade fiction novel. She lives in London with her two children.
Lisa Smith was born in London. She studied at the University of Liverpool and went on to work as a documentary filmmaker. Lisa has an MA in Creative Writing from Goldsmiths. She won the Guardian 4th Estate BAME Short Story Prize in 2017 and the Pat Kavanagh Prize in 2019.
Ana Soria is studying for an MA in creative writing at Royal Holloway University, London. She has previously been published in The Moth magazine and her work has been shortlisted for TSS Publishing's winter flash fiction prize. Twitter: @anacarlotalit
Natalie Whittaker is a poet and secondary school teacher from South East London. Her debut poetry pamphlet, Shadow Dogs, was published by ignitionpress in 2018. Her second pamphlet will be published in 2021. Twitter: @natalie_poetry
Matt Wixey is a former specialist police technician, works in cyber security, and began playwriting in 2018. He loves writing science and horror, and stories about technology and the ways in which institutions operate. He lives in London. In addition to writing, he is also a part-time PhD student and collects typewriters. Twitter: @darkartlabab
Nathan Lucky Wood is a playwright and scriptwriter from London. His previous plays include Alcatraz (Vault Festival 2019) and A Haunting (King's Head 2016, Vault Festival and Belgrade Theatre 2017). He has worked for the past decade in the homeless sector and in healthy relationships education. Twitter: @lucky_wood