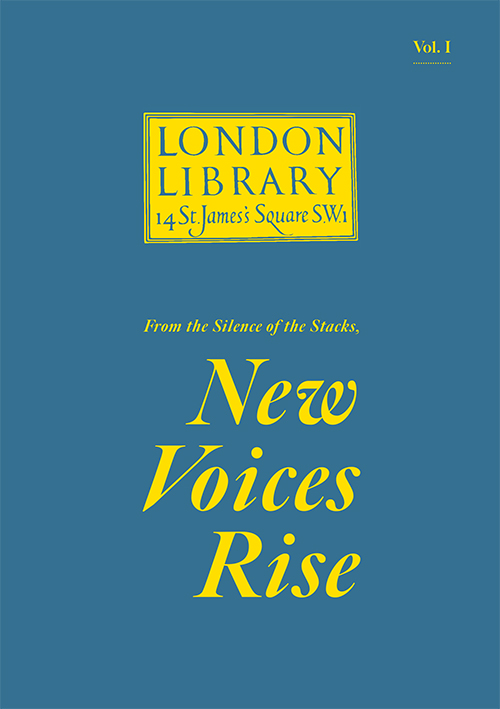 We are delighted to publish From the Silence of the Stacks, New Voices Rise Vol 1, an anthology of writing by the inaugural cohort of The London Library Emerging Writers Programme 2019/2020.
With contributions from 35 writers spanning prose to poetry, non-fiction to YA, stage to screen, this is a feast of words and creativity from an exciting array of bright new talent.
The book is available as a PDF or an eBook. It will also be published as a paperback and will be available soon. The cost of the book will be £2 for the eBook or £8 for the paperback- with all proceeds going back into the Emerging Writers Programme.
Featuring work by: Bebe Ashley, Isabelle Baafi, Alex-David Baldi, Erika Banerji, Carmina Bernhardt, Helen Bowell, Megan Buskey, Sian Chaney-Price, Hattie Clarke, Abass Collier, Swithun Cooper, Natasha Cutler, L M Dillsworth, Joanna Dobson, Karim Flint, Emily Ruth Ford, Anita Goveas, Alice Hughes, Anna Kahn, L Kiew, Lou Kramskoy, Madi Maxwell-Libby, P T McCarthy, Amber Medland, Carly Minsky, Qudsia Mirza, Mónica Parle, Xenobe Purvis, Mandy Rabin, Sabrina Richmond, Laura Sanchez, Lucy Steeds, Deborah Torr, Mia Vigar and Jeremy Wikeley.