We are pleased to announce that the Men's and Women's toilets on the Red Stairs are now open!
This major refurbishment allowed us to restore the original character of the toilets, keeping the original Victorian fabric of the building while significantly modernising facilities for members. What started as a much needed renovation turned into a fascinating conservation project. As the work progressed we made discoveries such as the original layout of the Mens' cubicles and learnt that the locks were the original, handmade fixtures. These restored features now sit alongside motion activated dispensers and modern lighting.
The toilets were officially opened this morning by John O'Farrell and Lissa Evans, our Library Fund ambassadors for 2019/20, in a toilet paper ribbon cutting ceremony. Lissa said "I'm with Leonardo da Vinci on the importance of a splendid loo: 'Small rooms discipline the mind, large ones weaken it." See the proud moment on our Instagram here, and contribute a literary toilet pun!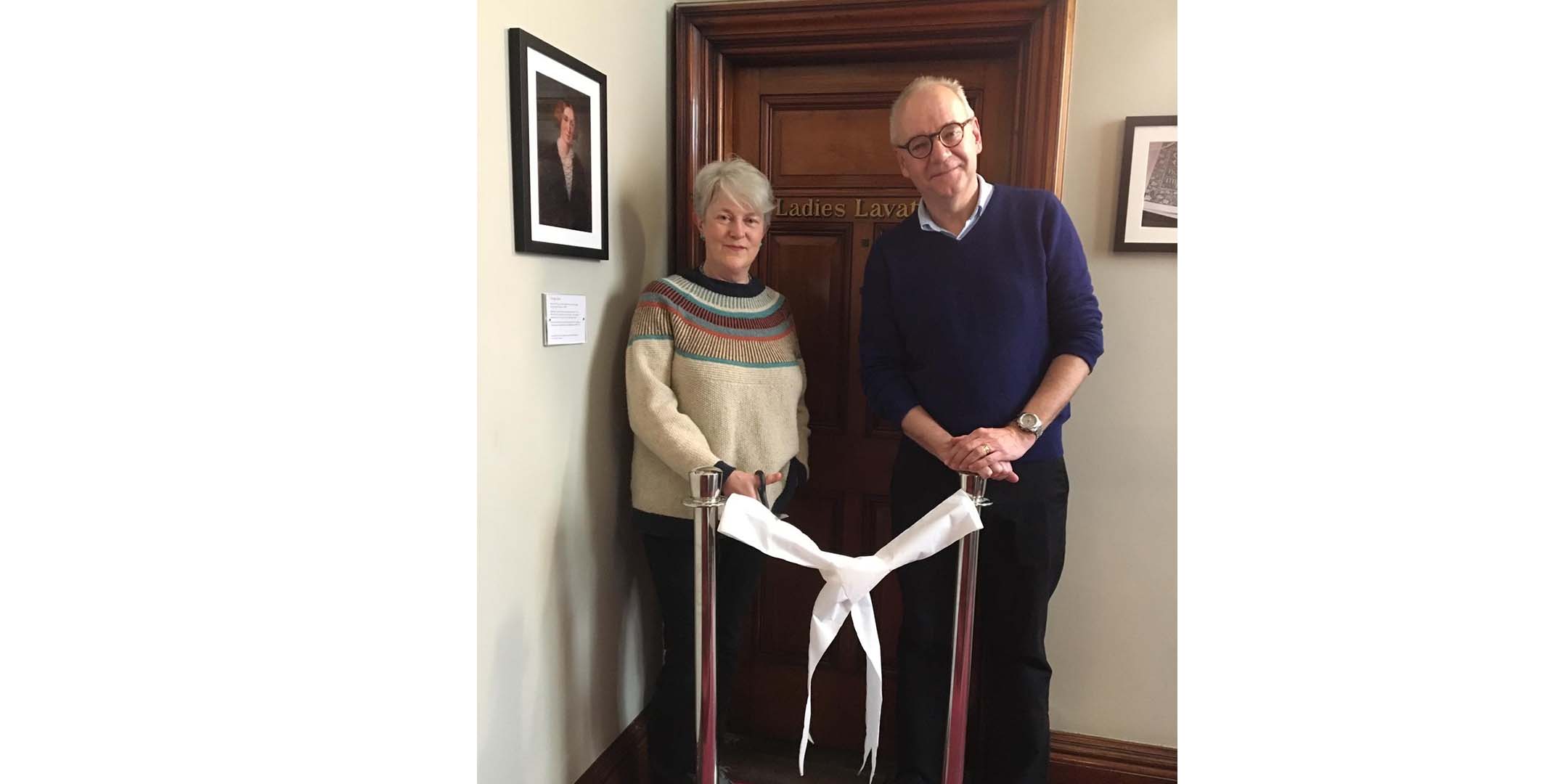 We would like to thank our members for all of their patience and co-operation whilst we carried out the works. We would also like to thank them for their generosity as the refurbishment of the red staircase toilets was made possible by the support of the 2019/2020 Library Fund appeal donors.
Please consider supporting this year's Library Fund appeal which plans to replace the lighting around the building with a more sustainable LED option that will also be safer for the collection.