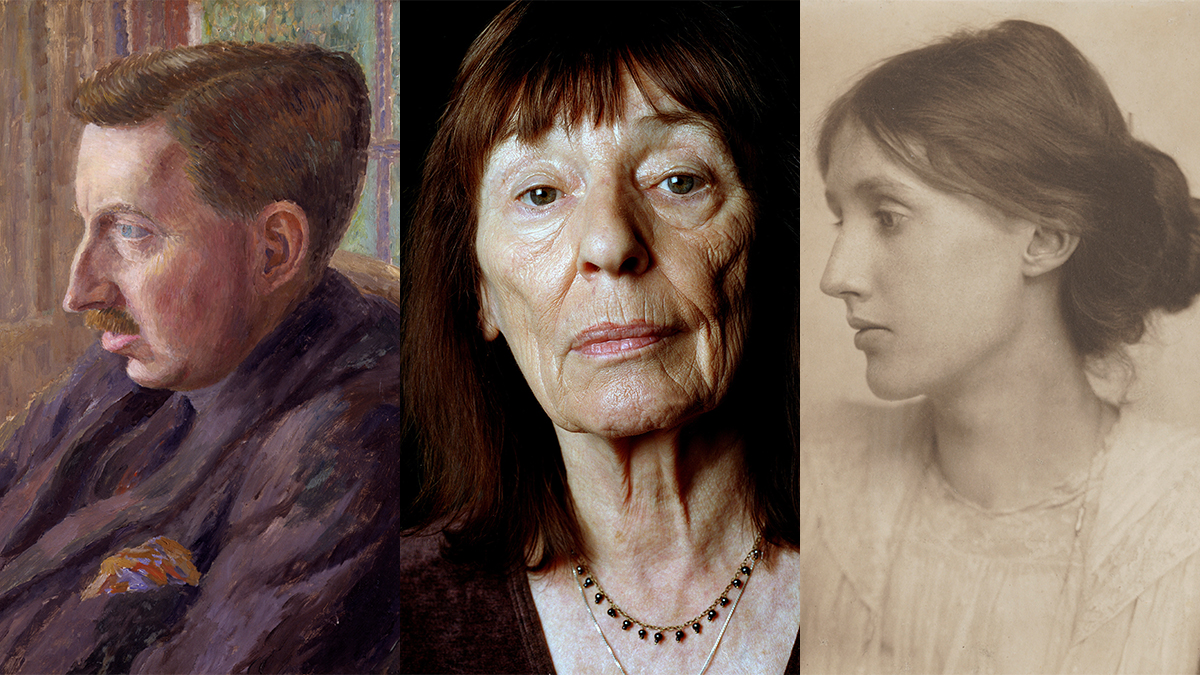 We have recently installed a new display of pictures on the Library's atmospheric Red Stairs which tells the story of the Library as a unique centre of creativity and inspiration.
Along six flights of stairs - from the Issue Hall up to the entrance of the St James's Stacks - over 60 framed pictures have been put in place. Included in the display are portraits of over 50 well-known members with interpretation describing their remarkable connections to the Library and the work they produced during their membership.
It is an extraordinary and varied list – from Angela Carter to Charles Dickens, Christabel Pankhurst to Stanley Kubrick, Alec Guinness to Daphne du Maurier.
The exhibition shows how a remarkable number of members joined at an early stage in their careers and the Library provided a thread through much of their writing lives. Virginia Woolf joined 11 years before writing her first novel; Ian Fleming's entire output on James Bond was written as a Library member; TS Eliot's early writing career depended on access to the Library's collection.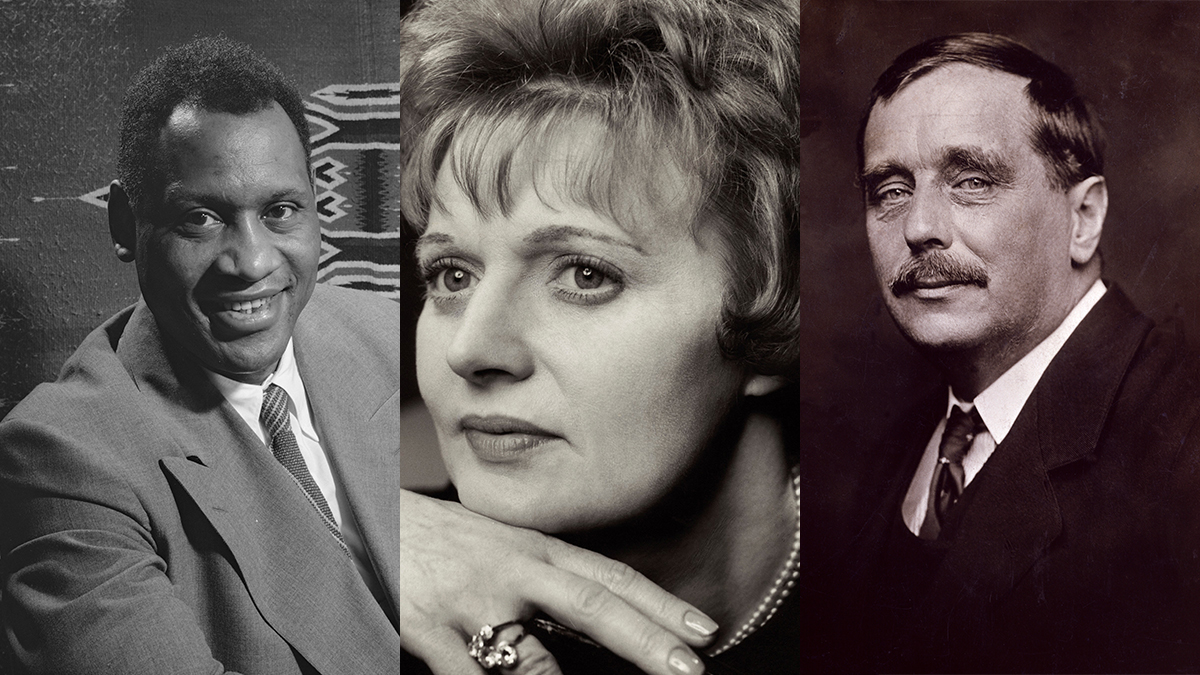 Personal connections are revealed – EM Forster donated the manuscript of The Passage to India to save the Library he loved; George Bernard Shaw applied for life membership only hours after the death of his wife, Charlotte Payne-Townshend (a member for 45 years); sisters Vanessa Bell and Virginia Woolf celebrated their father becoming Library President in their childhood diaries; Diana Rigg joked about her age on her membership form.
Alongside the Library's connections with well-known members, the exhibition profiles some of the world-famous books – such as Dracula and Possession - that have been inspired by the Library and its collection.
We also take a look at the Library's vibrant and varied events programme – which is open to anyone; the important work we do to support writers; the personalities featuring in The London Library magazine; and the role the Library plays as a location for filming and media work – from Killing Eve to the Netflix comedy Death to 2020.
We hope that anyone visiting the Library – whether longstanding members or first-time visitors – will enjoy finding out more about the remarkable community that is connected in so many diverse ways to this remarkable place.
--
EM Forster by Dora Carrington ©National Portrait Gallery
Beryl Bainbridge by Eamonn McCabe ©Eamonn McCabe
Virginia Woolf by George Charles Beresford, ©National Portrait Gallery
Paul Robeson, anon c1942
Muriel Spark by Mark Gerson ©Mark Gerson/National Portrait Gallery
HG Wells by George Charles Beresford ©National Portrait Gallery