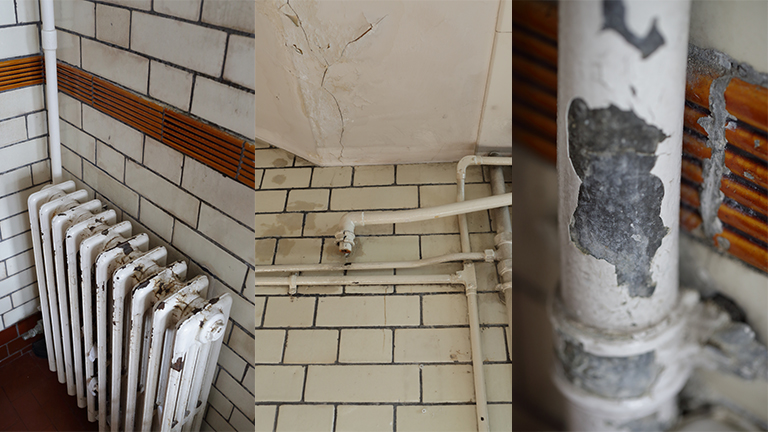 The London Library has just launched The Library Fund, an annual fundraising campaign focused on improving the Library in ways that directly impact its users. The funds raised this year will go towards the refurbishment of the historic toilets on the red staircase which form part of the building opened by president Leslie Stephen in 1898.
This year's project has been chosen as both the men's and women's lavatories are in desperate need of a major overhaul. The 2019 Fund will enable a complete refurbishment of these facilities, while ensuring they remain in keeping with the style of the historic building. The refurbishment will include work to the floor, pipework, fixtures, lighting and more. Find out about the scope of the project here.
The budget for the project, and target for this year's Library Fund is £75,000, with costs in large part dictated by the particular requirements of refurbishing a Grade II listed building. All funds raised will go towards this project, and should more than is needed be donated the excess will be applied to next year's project.
Every year supporters donating to the Fund enable the Library to carry out work that can't be funded through normal operating income and which help enhance the Library's amazing building and its even more extraordinary collection.
Alternatively you can donate when you're next in the Library, or by text message by texting LIBRARYFUND to 70085 to donate £10 (this costs £10 plus a standard rate text message).