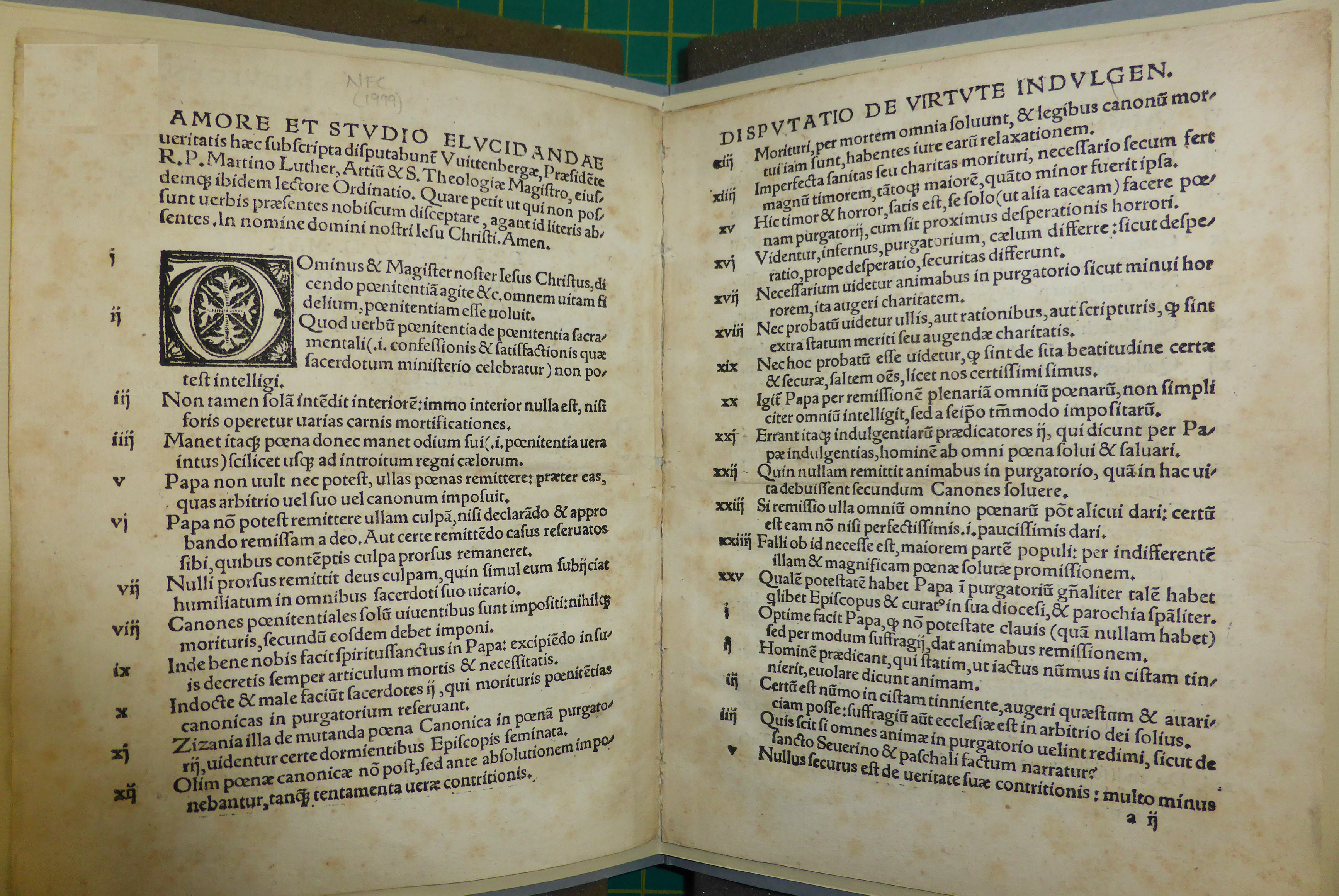 To coincide with the 500th anniversary of the birth of the Reformation - commemorating the date on 31st October 1517 when Martin Luther is supposed to have nailed his 95 theses to a church door in Wittenborg - we've been displaying a very rare treasure in our Reading Room.
It's an original 1517 copy of one of the three print editions that were produced within weeks of the theses first appearing.Their effect was immediate and lasting, rapidly spreading debate and dissension across Germany.
Each print edition has its own fascinating characteristics, indicating that they were all produced in haste. Our Petri edition, for example, bears the signs of having been over-inked, while others have very obvious typographical mistakes.
Read our fascinating blog for more on the background behind three documents that changed the world!