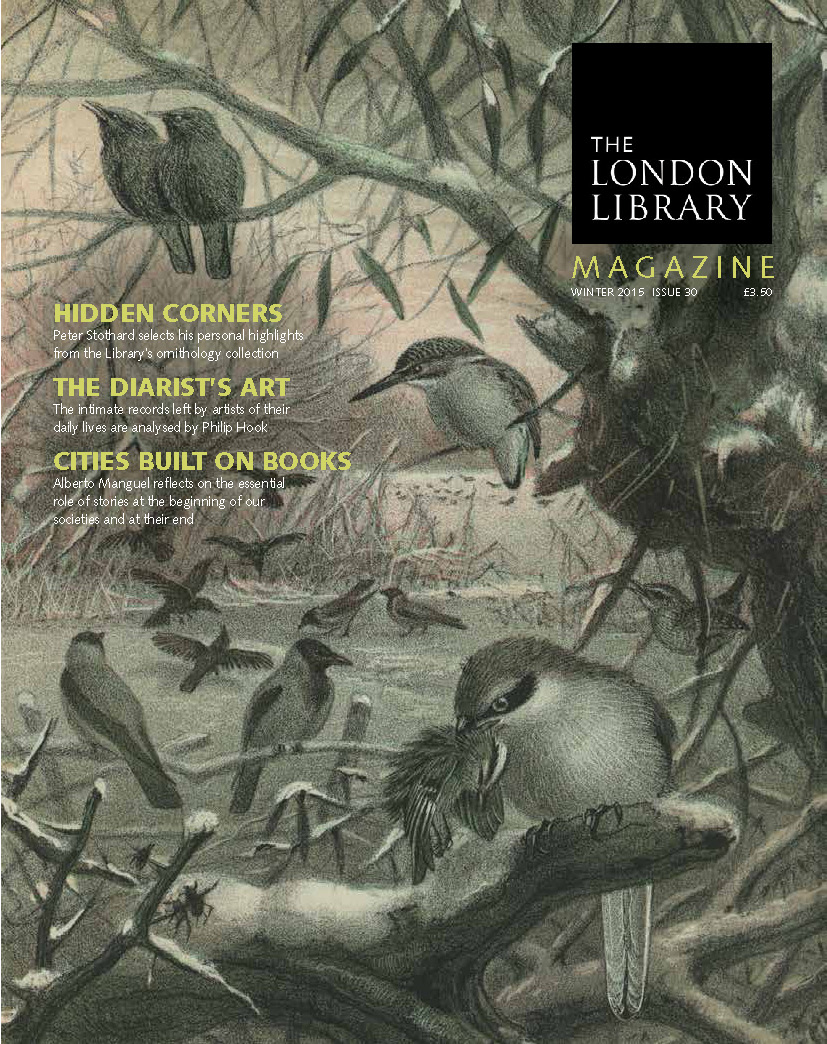 The latest issue of The London Library's magazine is now available on-line and contains the usual fascinating mix of articles and insights by leading writers and thinkers - all of whom are Library members.
Renowned historical biographer Flora Fraser looks at some of the Library's books and eLibrary resources that have helped shape her latest biography George and Martha Washington: A Revolutionary Marriage.
Writer and Actor Ian Kelly's play Mr Foote's Other Leg is currently showing at the Theatre Royal, Haymarket. He writes about how largely forgotten works in The London Library's Literature Collection were the crucial chain of events that led him to write the play about the life of Samuel Foote - the most celebrated entertainer in Georgian London.
Philip Hook is a Director and Senior Paintings Specialist at Sothebys and is also a Trustee of The London Library. His article explores some of his favourite journals written by artists over the centuries, including Delacroix, Paul Klee and Andy Warhol.
Peter Stothard is Editor of the TLS, an author, and was Editor of The Times between 1992 and 2002. Here he turns his hands to reviewing the Library's wonderfully varied Birds section featuring bold and glossy plates by JJ Audobon, Edward Lear and Peter Scott as well as 900 more modest but much loved books on the subject.
In his article Cities Built on Books Canadian writer Alberto Manguel looks at the ways in which books have shaped the identity of the places in which explorers, settlers and migrants have lived. The Spanish conquistadores carried with them the works of their age, shaping their interpretation of the world they were discovering. Mendoza and his men brought with them a small collection of books and a harrowing account of their settlement of Buenos Aires recorded their privations. The 10th century Grand Vizier of Persia would transport his library of 117,000 titles on the back of 400 camels. In the Syrian refugee camps in Turkey, tents have been set up as makeshift book rooms. As Manguel writes, "Our constant migrations are pinpointed by reading. As exiles, as explorers, as refugees, as settlers we carry books in our chattel. Our ancestors brought with them cattle, tents, grains, weapons, but also their libraries. We travel with our paperbacks or kindles. The custom is very ancient."
As well as a great read, The London Library Magazine is also a great way to catch up on other news about the Library, including finding out about the schedule of forthcoming Member events and our emerging plans for our 175th anniversary which we will be celebrating next year.