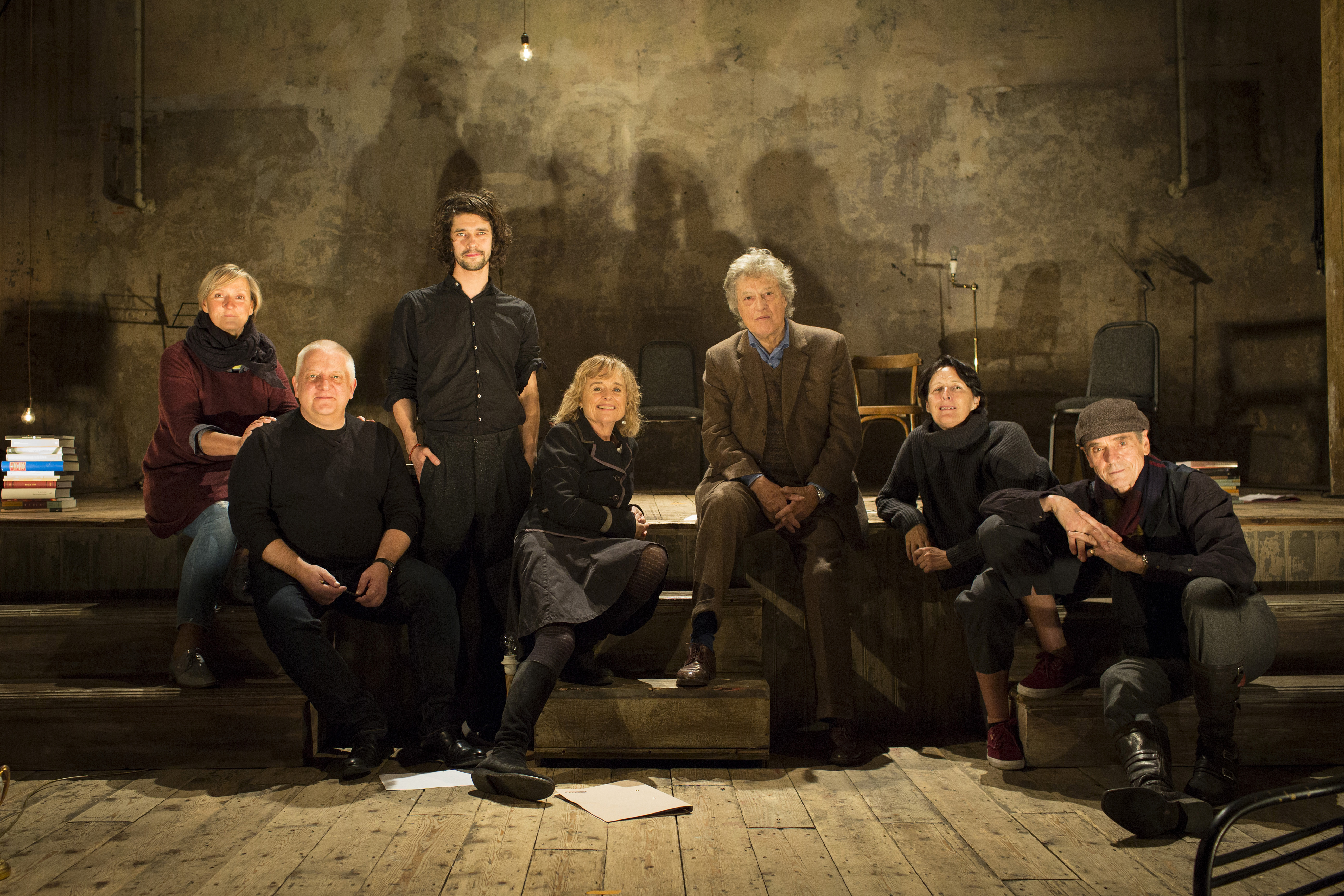 Wilton's Music Hall was the evocative venue for a literary treat last night as Jeremy Irons, Fiona Shaw, Simon Russell Beale, Sinéad Cusack and Ben Whishaw came together for a special performance to celebrate the work of T.S. Eliot and help raise funds for The London Library where T.S. Eliot had been President for 13 years up to his death in 1965.
Staged by Deborah Warner – who was returning to the venue where she and Fiona Shaw had delivered a memorable performance of The Waste Land 18 years ago – the evening featured readings from some of Eliot's best-loved works, including The Love Song of J. Alfred Prufrock, Little Gidding, The Waste Land, The Hollow Men and Old Possum's Book of Practical Cats. Made possible with the kind assistance of the TS Eliot Estate the evening was designed to reflect the special Homage to T.S. Eliot show held fifty years ago, where leading lights of the day came together in a celebrated performance for The London Library which included Laurence Olivier, Peter O' Toole, Paul Scofield and Eliot's friend Groucho Marx.
Sir Tom Stoppard, the Library's current President, paid tribute to the importance of Eliot's work and the legacy it has left and offered heartfelt thanks to the cast, the stage management team and the team at Wilton's Music Hall who together had enabled the Library to raise thousands from last night's event.