Bowie's Books
Public Events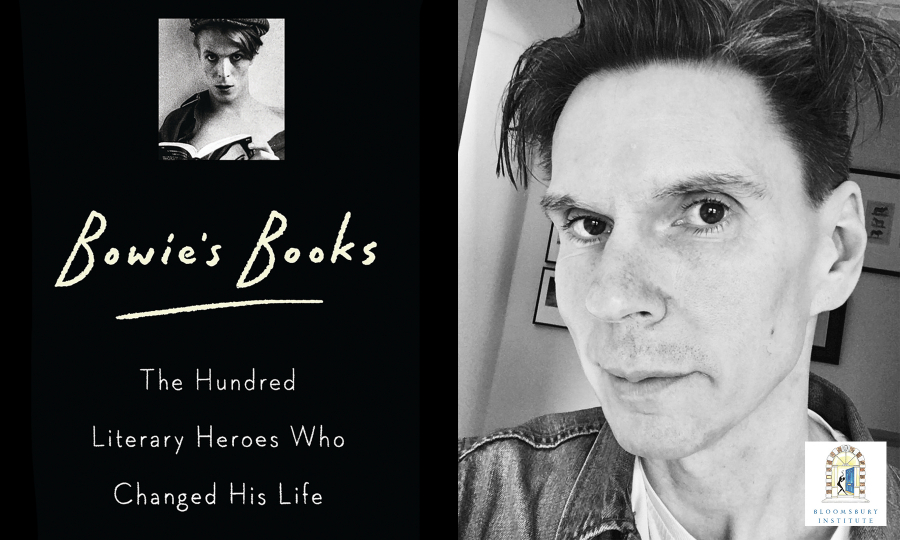 Date:
20 November 2019
18:45
-
20:30
Venue: The London Library
Three years before he died, David Bowie made a list of the one hundred books that had transformed his life – a list that formed something akin to an autobiography. From Madame Bovary to A Clockwork Orange, the Iliad to the Beano, these were the publications that had fuelled his creativity and shaped who he was.
In Bowie's Books, John O'Connell explores this list in the form of one hundred short essays, each offering a perspective on the man, performer and creator that was Bowie, his work as an artist and the era in which he lived. As part of our ongoing series in partnership with the Bloomsbury Institute, O'Connell joins us in conversation with Cathi Unsworth to discuss this unique insight into one of the greatest minds of our times.
John O'Connell is a former Senior Editor at Time Out and music columnist for The Face, he is now freelance, writing mainly for The Times and the Guardian. He interviewed David Bowie in New York in 2002.
Cathi Unsworth began a career in journalism on the music weekly Sounds, and has since worked for many music, arts, film and alternative lifestyle journals. Her novels include Weirdo, Bad Penny Blues and Without the Moon and she is the editor of the award-winning crime compendium London Noir.
The Bloomsbury Institute is the public event series of Bloomsbury Publishing. Every month they host unmissable literary events, panel discussions and salons with their authors and special guests for book lovers, writers and publishers inside Bloomsbury's stunning London headquarters on Bedford Square. Never miss an invite to their event by subscribing to news and offers or follow them @BloomsburyInst
Event Timings:
Doors and drinks: 6.45pm
Talk: 7pm
All Dates
20 November 2019

18:45 - 20:30