Latest News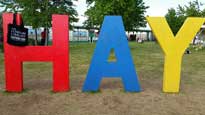 In this year's annual London Library Lecture, which is being hosted by the Hay Festival, Professor Robert Crawford, biographer of the young TS Eliot, discusses Eliot's relationship with The London Library, as one of its former Presidents, and the relationship between poets and libraries in the wider context. The event – TS Eliot, Poets & Libraries - opens with a reading of Eliot's poems by actress Miranda Richardson.
"THIS FEAST HALL OF KNOWLEDGE"
Suzannah Lipscomb
LIBRARY NEWS
Keep up-to-date with
the latest library news
and events with our
free e-newsletter
JOIN THE LIBRARY
A range of memberships is available. Membership is open to everyone.
Take a look inside The London Library
Beyond our front entrance
is a vast labyrinth
of books
See what's inside with our virtual tour