London Library e-Newsletter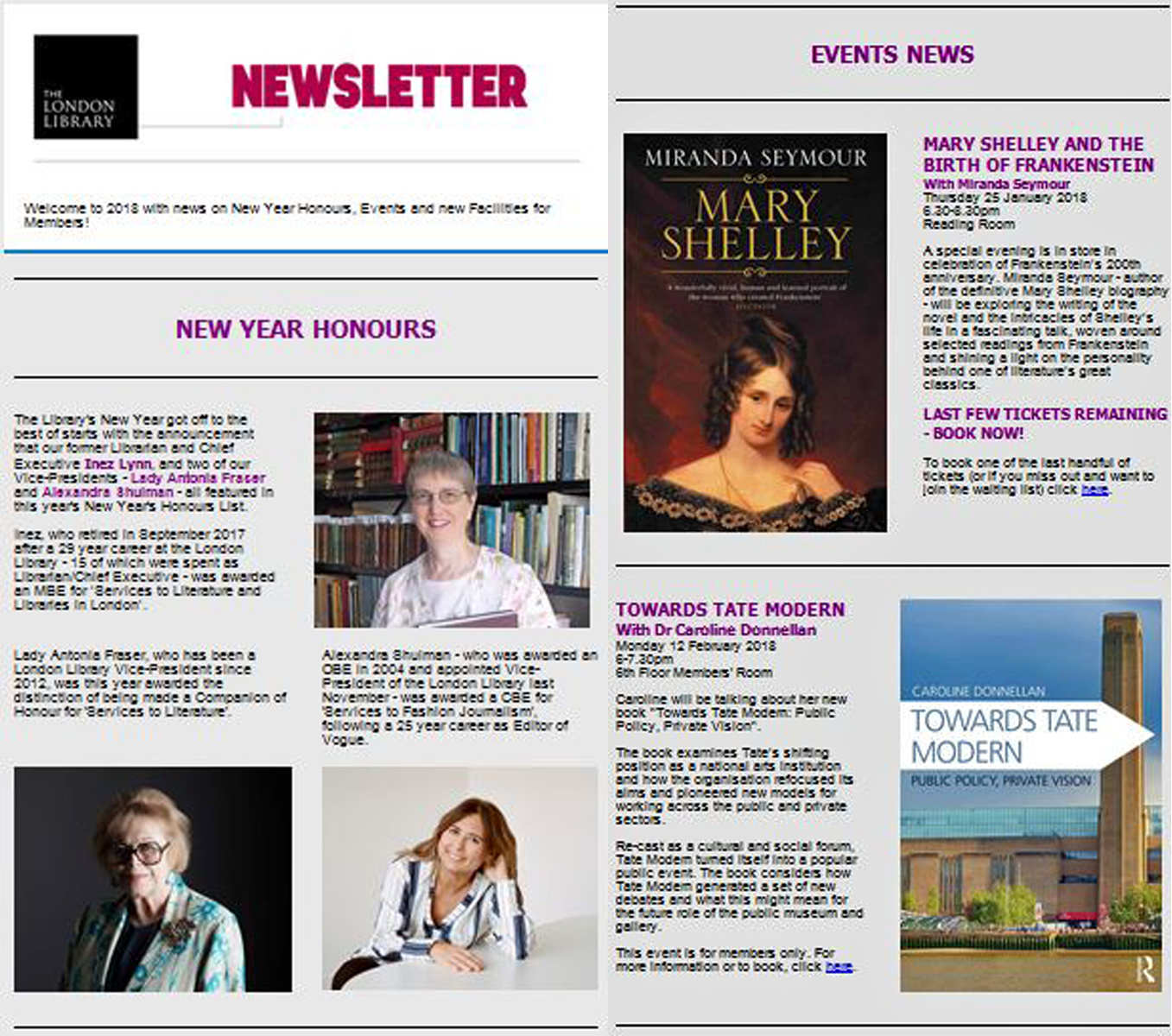 Our free e-newsletter is a great way to receive regular updates on news and events taking place at the Library.
To subscribe, please enter your e-mail address on the right of this page.
New members automatically receive the newsletter on joining and so won't need to enter their details here as well.