Latest News
UPDATE: ALL PLACES ON OPEN HOUSE TOURS ARE NOW FULLY BOOKED
The London Library is delighted to be participating in Open House London, the capital's largest annual festival of architecture and design. During the weekend of the 19th and 20th September hundreds of buildings will be opening their doors to the public and throughout the day on 19th September The London Library will be conducting guided tours around the main areas of the building. Tours are taking place every hour with the first tour starting at 10am and the last one at 4pm.
Bookings need to be made in advance and will be allocated on a first come first served basis. We regret that we will not be able to accommodate visitors who arrive on the day without a booking.
You can check availability and make bookings on-line but tours book up very quickly as there are only a limited number of places we can offer at any one time.
If you are unlucky this time round, keep an eye out for our Monday evening tours which run roughly once a month. Details can be found at: http://www.londonlibrary.co.uk/about-us/public-tours-events.
More information on events taking place across the Open House London weekend can be found at www.openhouselondon.org.uk.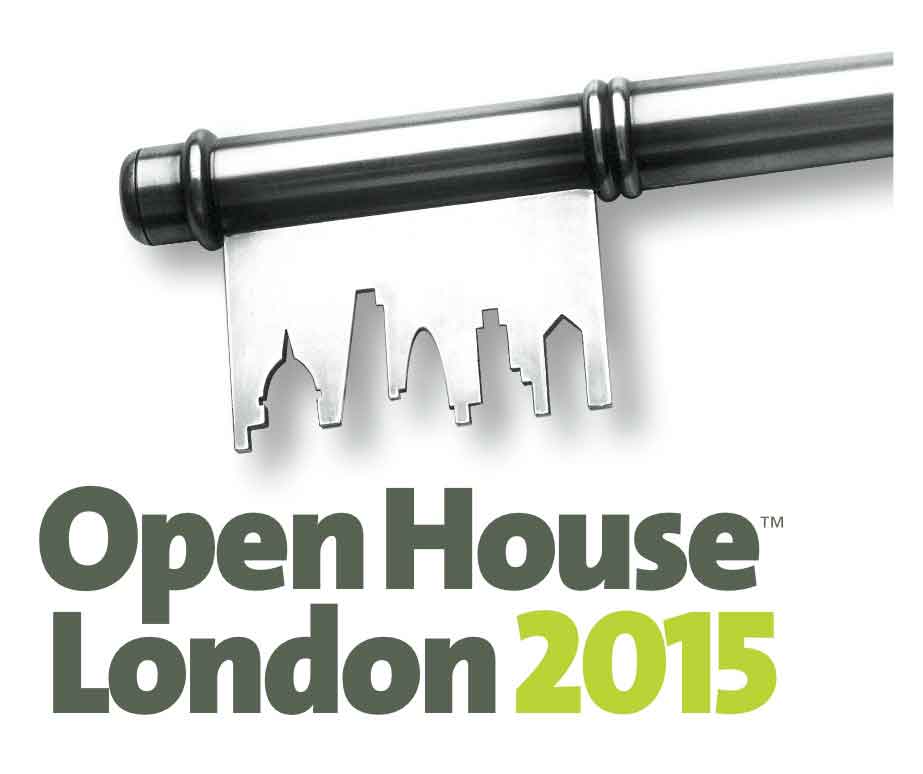 The London Library was proud to support this year's Hawthornden Prize with the awards event taking place in The London Library's Reading room on 22nd July 2015.
The award was founded in 1919 to reward works of "imaginative literature", and this year the judging committee of writers, critics and academics was unanimous in its decision to give the prize to ColmTóibín for his novel Nora Webster, recording the life of a single mother in County Wexford in the late 1960s.
Among the guests gathering in the Library to celebrate Colm Tóibín's success were Barry Humphries, Alan Hollinghurst, Andrew O'Hagan, London Library President Sir Tom Stoppard, and Vice-President Lady Antonia Fraser.
On 20th July we will be launching a new look to our website which we hope will help make the site much easier to navigate.
Familiar sections are still here but are easier to find. Members will continue to be able to link through to Catalyst to search our catalogue, electronic publications, databases and journals, but we've added more information on what's in the Library, and how members can make the most of the services we offer. We've updated content across the site and made it easier to find out about membership, the latest news and events and how to support the Library.
New visitors should benefit from improved signposting to the main sections and the new layout should make it much easier for mobile users.
We hope you like it and would welcome any feedback you have. Please email This email address is being protected from spambots. You need JavaScript enabled to view it..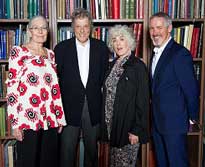 The London Library's annual Summer Party, hosted by President Tom Stoppard, has become an established and much loved feature of the capital's cultural scene. This year, guests enjoyed readings from Vanessa Redgrave, Eleanor Bron and Griff Rhys Jones. Packed with familiar faces - from Simon Schama to Emilia Fox, Tim Rice to Sheila Hancock, Sara Waters to Emma Dickens - the event was a great way to celebrate the summer!
"NO SHELVES OFFER BETTER OPPORTUNITIES FOR SERENDIPITY"
Mervyn King
LIBRARY NEWS
Keep up-to-date with
the latest library news
and events with our
free e-newsletter
JOIN THE LIBRARY
A range of memberships is available. Membership is open to everyone.
Take a look inside The London Library
Beyond our front entrance
is a vast labyrinth
of books
See what's inside with our virtual tour