Latest News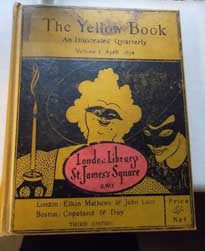 Eagle eyed viewers of the first episode of BBC 4's new series "How to be a Bohemian" would have spotted an array of London Library books in their distinctive bindings and labels making guest appearances throughout the programme. The Library's collections helped describe and illustrate the story at pivotal moments as it explored how bohemian subculture took root in Britain. Featured books included Arthur Ransome's Bohemia in London (1907) and the hugely influential and risqué avant-garde periodical The Yellow Book (1894-1897), illustrated by London Library member Aubrey Beardsley.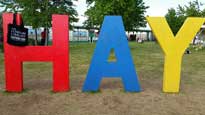 In this year's annual London Library Lecture, which is being hosted by the Hay Festival, Professor Robert Crawford, biographer of the young TS Eliot, discusses Eliot's relationship with The London Library, as one of its former Presidents, and the relationship between poets and libraries in the wider context. The event – TS Eliot, Poets & Libraries - opens with a reading of Eliot's poems by actress Miranda Richardson.
"A UNIQUE RESOURCE"
John O' Farrell
LIBRARY NEWS
Keep up-to-date with
the latest library news
and events with our
free e-newsletter
JOIN THE LIBRARY
A range of memberships is available. Membership is open to everyone.
Twitter Feed