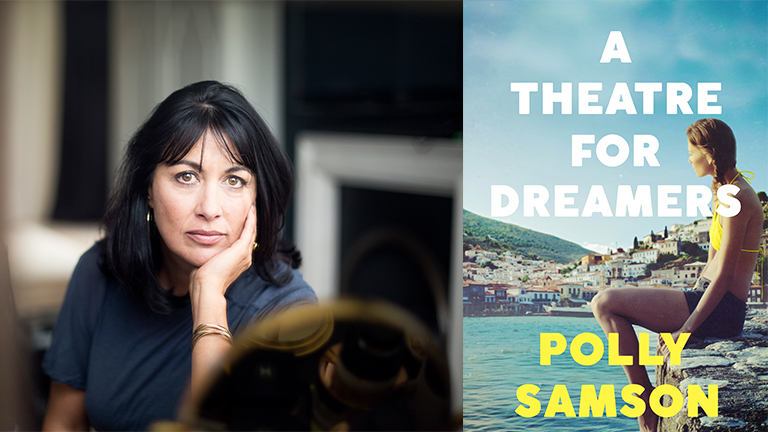 A Theatre for Dreamers
1960. The world is dancing on the edge of revolution, and nowhere more so than on the Greek island of Hydra, where a circle of poets, painters and musicians live tangled lives, ruled by the writers Charmian Clift and George Johnston, troubled king and queen of bohemia. Within this circle is a triangle: its points the magnetic, destructive writer Axel Jensen, his dazzling wife Marianne Ihlen, and a young Canadian poet named Leonard Cohen.

Alongside readings and music, acclaimed novelist Polly Samson discusses her spellbinding new novel about utopian dreams and innocence lost and the wars waged between men and women on the battlegrounds of genius, in conversation with Edward Docx.
Polly Samson is the author of two short story collections and two previous novels. Her work has been shortlisted for numerous prizes, translated into several languages and has been dramatised on BBC Radio 4. Her novel The Kindness was named Book of the Year by The Times and Observer. She has written lyrics for four Number One albums, and is a Fellow of the Royal Society of Literature.
Edward Docx is the author of four critically acclaimed novels: The Calligrapher, Self Help – which was longlisted for the Man Booker Prize, The Devil's Garden and Let Go My Hand. His journalism has appeared in the Guardian, Prospect and New Statesman.
Please note the date of this event has changed.
Event Timings:
Doors and drinks: 6.45pm
Talk: 7pm