Librarian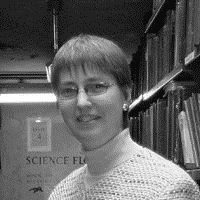 Inez Lynn BA MLitt MCLIP
Graduated University of Liverpool 1981 with a 1st in Classics. Postgraduate research in medieval Latin at the University of Toronto, then at Pembroke College Oxford, completing MLitt with a critical edition of medieval Latin poems from a 12th century manuscript in Oxford (publication currently in preparation). Trained as a Librarian at the Warburg Institute and the Institute of Advanced Legal Studies at the University of London. Post-graduate Diploma in Library & Information Studies, University College London 1987. Chartered Librarian 1992. Joined The London Library in 1988 starting as a cataloguer specialising in Italian books. Became Head of Cataloguing in 1989, subsequently responsible for computerizing the Library's cataloguing and book circulation procedures before becoming Deputy Librarian in 1994. Appointed Librarian of the London Library (10th since founding; 1st woman) in January 2002 following the retirement of Alan Bell. Trustee: London Library Trust (2002-); Mrs R M Chambers' Settlement Trust (2002-); The Staff Superannuation Fund of The London Library (2002-).

Tel: 020 7766 4712
Deputy Librarian

Jane Oldfield BSc(Hons) MA MCLIP
Graduated Loughborough University 1982 with BSc(Hons) in Library Studies with Human Sciences; Chartered Librarian 1984. From 1982-1995 worked in a number of specialist architecture and construction libraries in central and local government and the private sector. Diploma in the History of Art, Birkbeck College 1989. MA History of Art, Courtauld Institute 1995, specialising in the architecture of Britain and Ireland 1550-1870. Information Services Librarian and then Deputy Director of the British Architectural Library, Royal Institute of British Architects, 1996-2009. Joint editor of The Directory of British Architects 1834-1914, 2nd edition (Continuum, 1991). Joined the London Library in November 2009 succeeding Alison Sproston on her retirement as Deputy Librarian. Trustee: local primary school and church in Oxfordshire.
Tel: 020 7766 4715
Bursar

Paul Hamlyn MA
Studied Natural Sciences at Cambridge University, graduating in 1978 after specialising in the History and Philosophy of Science. Qualified as a Chartered Accountant. After earlier experience in the commercial and public sectors, served as Management Accountant and subsequently Finance Manager of the Church Army 2001-2007, in addition to being the long-standing honorary treasurer of two small local charities in South East London. A keen writer of poetry and fiction, with poems appearing in Magma and Other Poetry magazines during 2007.
Tel: 020 7766 4713
Head of Marketing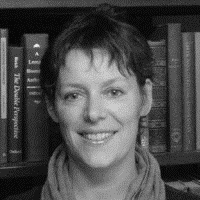 Emma Marlow BA
Graduated in English Literature & Classics from Liverpool University in 1989. After working in PR and marketing roles in the tourism and performing arts sector, held senior positions in the visual arts and cultural sector including the National Portrait Gallery (1998 - 2002) and the Barbican (2002 - 2008). After working as a freelance consultant for a range of clients including The London Library, she joined the staff of The London Library in 2009 as Head of Marketing. Emma has been a guest speaker at the Arts Marketing Association and the Museums Association annual conferences and an AMA Mentor coaching young arts marketers.
Tel: 020 7766 4765
Head of Communications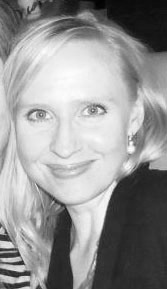 Aimee Heuzenroeder BA(Hons) MPhil FRSA
Graduated from the University of Tasmania (Hobart, Australia) with a first class Honours degree in English and Gender Studies. While completing her undergraduate degree Aimee also served on the National Advisory Council for the Australian Broadcasting Corporation. After a year in consulting with Accenture Australia, Aimee took up a National Postgraduate Award scholarship at the University of Queensland, where she received her Master of Philosphy in English (Creative Writing) while working in fashion PR. Aimee then worked in academia at the universities of Queensland and Melbourne, and in an art consultancy, before moving to the UK to begin her PhD in English as a Cambridge Commonwealth Trust Scholar and General Sir John Monash scholarship holder at the University of Cambridge.
Aimee began working at the Library as a Development Manager (Communications and Membership) in 2008. She has served on the London reader panel for the Guardian First Book Award (2010) and is a Fellow of the Royal Society of Arts.
Tel: 020 7766 4734
Head of Development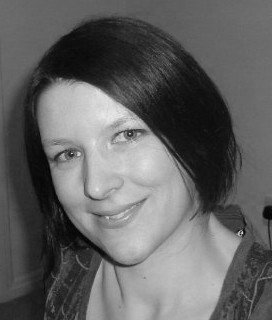 Jennifer Black PhD MInstF(Dip)
Graduated from the University of Glasgow with an MA (2002) and MPhil (2003) in history. Went on to study history at Sidney Sussex College, Cambridge, completing a PhD in 2007. Researched the history of women and politics in the southern states during the 1950s, with a particular focus on the League of Women Voters in South Carolina. Part of this research will be published by the University of Georgia Press in a forthcoming anthology on the history of women in South Carolina (2012). After graduating Jennifer moved into a career in fundraising, working at the Anna Freud Centre from 2007-2012. Jennifer joined The London Library as Head of Development in April 2012.
Tel 020 7766 4796
Head of Bibliographic Services

Dunia Garcia-Ontiveros BA(Hons) MA MCLIP
Graduated from University College London in 1998 with a BA (Hons) in Archaeology, Classics and Classical Art. Between 1998 and 2000 worked as a graduate trainee at UCL's Library and then as a library clerk at the law firm Lovells. Went back to UCL and completed an MA in Library and Information Studies in 2001. Assistant Librarian at the College of Law of England and Wales from 2001 to 2003. Chartered Librarian in 2003, revalidated in 2010. Cataloguer at the Courtauld Institute of Art 2003-2005. Librarian at the National Maritime Museum 2005-2007. Joined the London Library in March 2007 as Head of Retrospective Cataloguing. Became Head of Bibliographic Services in 2011, following the merger of the Current and Retrospective Cataloguing teams.
Tel: 020 7766 4746
Membership Administrator

Bridie Macmahon BA DipLib
Worked for Kensington and Chelsea public libraries before going to university. Graduated School of Slavonic and East European Studies, University of London with a 1st in Russian Studies 1983. Worked for Camden Public Libraries after graduation. Membership Secretary, National Art Collections Fund, 1985-1989. Worked at the London office of Yale University Press 1989-90 and then as assistant editor of Whitaker's Almanack 1990-1999. Post-graduate Diploma in Library and Information Studies, University College London 1996. Joined the London Library as Membership Administrator in 1999. Freelance dance contributor to Whitaker's Almanack (1990 - 2012).
Tel: 020 7766 4720
Head of Reader Services

Helen O'Neill BA (HONS) MSC MCLIP
Graduated in Modern Studies (Literature and Politics) in 1987. Worked as a library assistant for Leeds City Libraries, in both branch and Central libraries, before undertaking a PG Dip in Information Studies (passed with distinction) at Leeds Metropolitan University in 1992. Continued with Leeds City Libraries as an Assistant Librarian and thereafter as an Assistant Area Manager for a group of libraries in South Leeds. Appointed to the post of Guidance Information Officer in 1995. MSC in Information Studies attained with merit in 1995. Moved to London to take up the position of Business Information Librarian in Hackney Libraries in 1997. Joined the Corporation of London Libraries in 1998 as an Assistant Librarian at the Barbican Library. Appointed to the post of Acting Systems Librarian during the introduction of the People's Network at Barbican in 2002. Chartered 2003. Appointed to the post of Adult Lending Librarian at Barbican Library (2003 - 2006).
Tel: 020 7766 4792
Reader Services Manager



Mary Gillies BA (Hons) MA PgDip
Graduated from Roehampton Institute of Higher Education (now University of Roehampton) with BA (Hons) in Sociology and Women's Studies in 1996 and from the University of Westminster with an MA in Women's Studies in 2000. Worked as a library assistant for the Royal Borough of Kensington and Chelsea Library Service whilst pursuing further study and gained a PgDip in Information Science from City University in 2003. Continued with the Royal Borough of Kensington and Chelsea for nearly 10 years, first as a Customer Service Librarian; then Stock Librarian and eventually Senior Librarian: Adult Learning and Social Inclusion. As Senior Librarian: Adult Learning and Social Inclusion worked with NHS Kensington and Chelsea to develop the innovative Bibliotherapy Service. Joined the London Library as Reader Services Manager in October 2012.
Tel: 020 7766 4792
Head of Acquisitions

Gill Turner MA MCLIP
Graduated Portsmouth Polytechnic (now University of Portsmouth) 1982 with BA (Hons) in Latin American Studies. A year of that course was spent in Xalapa, Mexico. 10 years spent in general bookselling, managing various branches of a chain in south east England, switched to librarianship in 1994 completing an MA in Library & Information Studies from University College London in 1995 for which a thesis on acquisition methods in public libraries was submitted. Joined The London Library in July 1995 as cataloguer/Spanish acquisitions librarian. Chartered Librarian in 1998. Acquisitions Support Librarian from May 1998 to 2003 and Head of Acquisitions since January 2004.
Tel: 020 7766 4760
Head of Preservation & Stack Management

Stella Worthington BA DipLib
Began career working for the Royal Borough of Kensington and Chelsea as a library assistant. Later studied Theology, Philosophy and Sociology in Florence before graduating from the University of Liverpool with an honours degree in English Language and Literature. Dually qualified as a teacher and a librarian. Worked in education for many years both in the UK and in the Middle East and held a variety of senior posts. Also served as a school governor. Joined the London Library in 1998 to head the Anstruther Rare Book Project. Appointed Assistant Librarian, Preservation & Stack Management in 1999 and currently responsible for the newly formed Preservation, Binding and Stack Management Department.
Tel: 020 7766 4755
Head of IT

Will David MA MSc DipLib MCLIP
Graduated from Lancaster University in 1985 with a BA(Hons) in History and Politics. Museum guide at the Pump Room and Roman Baths Museum, Bath 1986 to 1988, before embarking on a librarianship career, and graduating with an M.A. in Library and Information Studies from University College London in 1990. Returned to University College London part-time and graduated with a postgraduate M.Sc. in Information Systems in 1998. Brief periods at Birkbeck College Library, London and Christ Church Library, Oxford before joining the London Library in 1990, as deputy head of the Loans Department. Chartered Librarian 1993, before becoming Librarian in charge of Information Technology in 1994.
Tel: 020 7766 4730