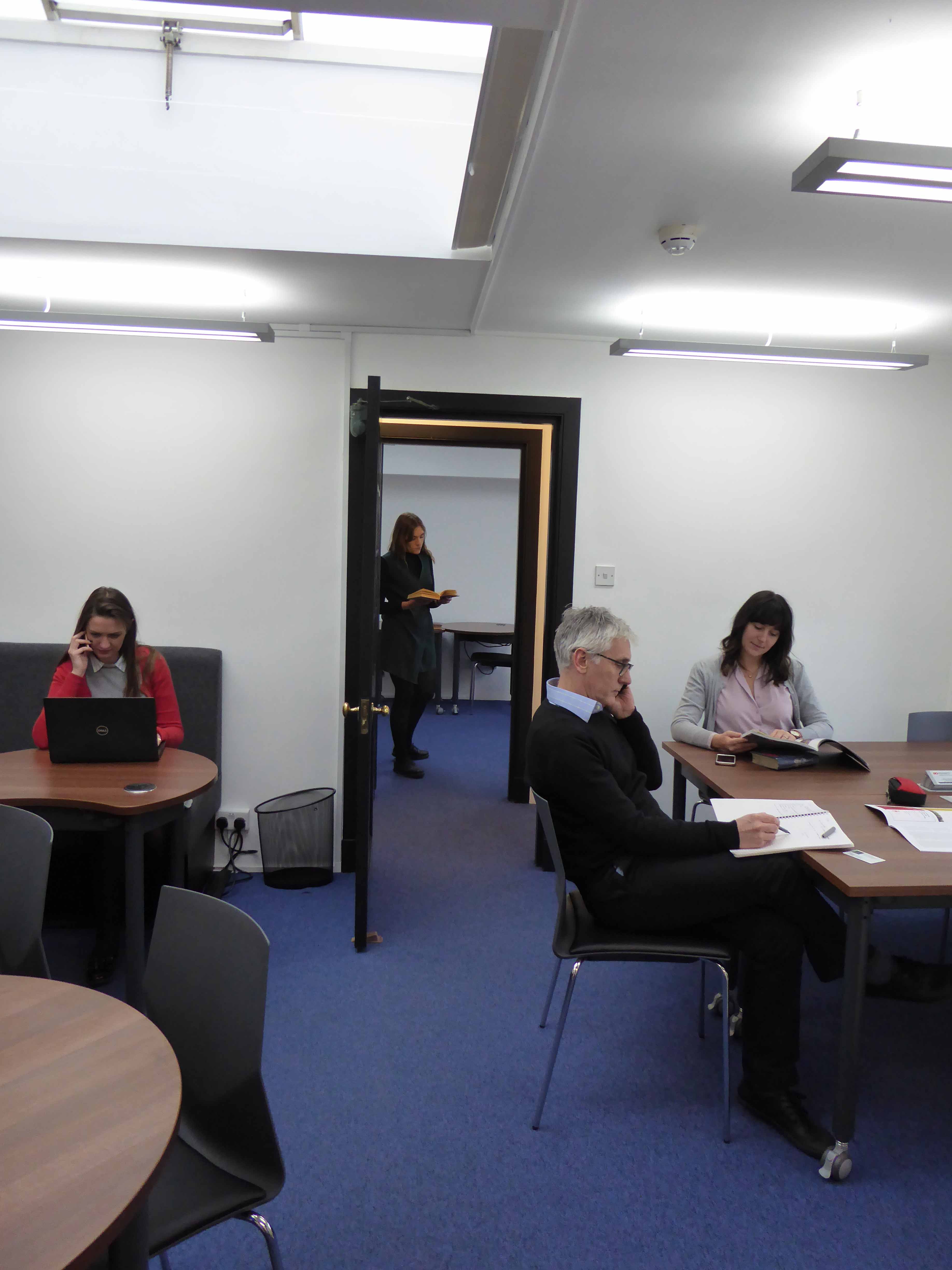 Welcome to the new 6th floor!
We are very pleased to announce that the new members' space on the 6th floor is now open and ready for members to use.
Situated at the top of the Central stacks, the new suite offers thirteen desk/study spaces, toilet facilities and will provide an alternative location for small-scale member events, leading to less need to hold these in the existing Members' Room.
Unlike the rest of the Library the entire 6th Floor Suite is not a strictly silent zone and we've created the new spaces as areas where you can work but can also have conversations, including light telephone conversations, where needed. For members needing to carry out long or involved telephone conversations, or communications through platforms such as Skype, there are two separate mobile phone/communication spaces, which will provide more suitable arrangements for heavier communications use than have been available up to now.