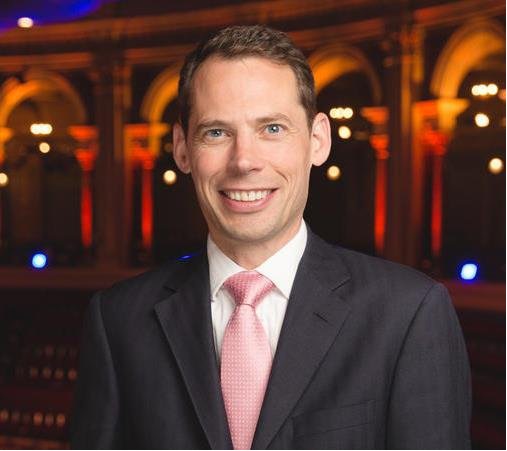 The London Library announced today (6th July 2017) that Philip Marshall has been appointed as the Library's new Director and will take up the post in mid-September following the retirement that month of current Librarian and Chief Executive, Inez Lynn.
Philip has held senior commercial and business development roles in a number of high profile UK cultural organisations, including the British Museum, Sadler's Wells and the Royal Albert Hall. His experience in revenue and membership development fits directly with a key area of strategic focus for The London Library as it looks to strengthen its position as the world's largest independent lending library while enhancing its collection and the services it provides to its members.
Philip's appointment follows the announcement last year by Inez Lynn that she would be retiring in September 2017 following a 30-year career at the Library. As Librarian and Chief Executive since 2002, Inez has overseen the introduction of extensive online services, the development of the Library's unique collection of over 1 million books, and the award-winning transformation of many of its working spaces.
Sir Howard Davies, Chairman of The London Library commented, "We are delighted at the appointment of Philip Marshall who will help ensure that the Library enhances its position as one of the country's great cultural institutions and centres for learning.
We are indebted to Inez Lynn whose leadership and expertise has transformed the Library's operations while offering an unparalleled and much-loved library service."