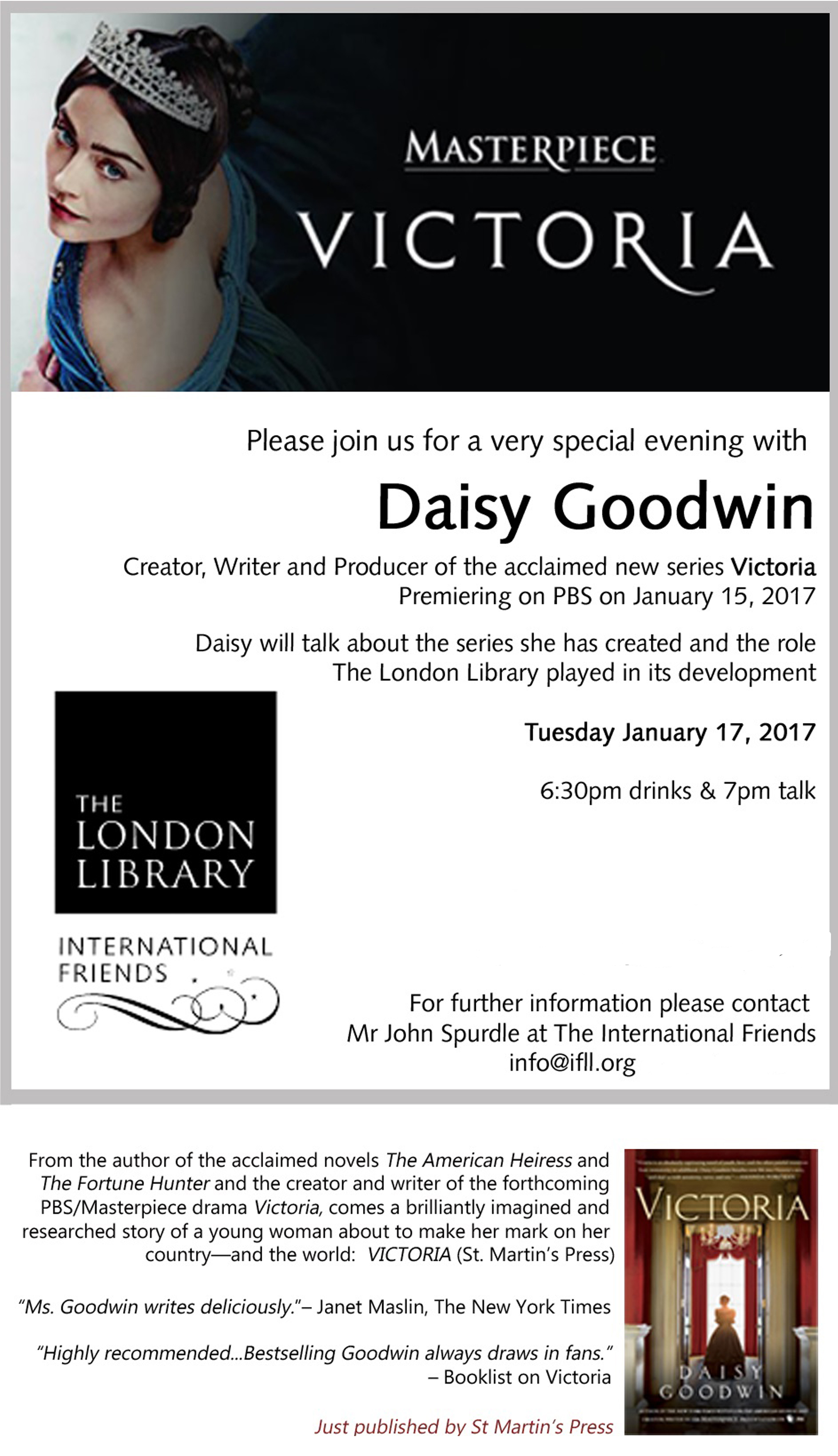 After its memorable run on ITV earlier this year, Victoria – the acclaimed new series about the life of the young Queen Victoria – premieres on PBS on January 15th 2017.
The series - and the book that accompanies it - has been written and produced by London Library member Daisy Goodwin and much of it researched in the Library.
We are delighted that on 17th January 2017 Daisy will be hosting an event in New York for members of the International Friends and Founders' Circle groups of The London Library to talk about the series she has created and the role the Library played in its development.
Spaces are very limited but if you would like more information on this fascinating event then please contact This email address is being protected from spambots. You need JavaScript enabled to view it..