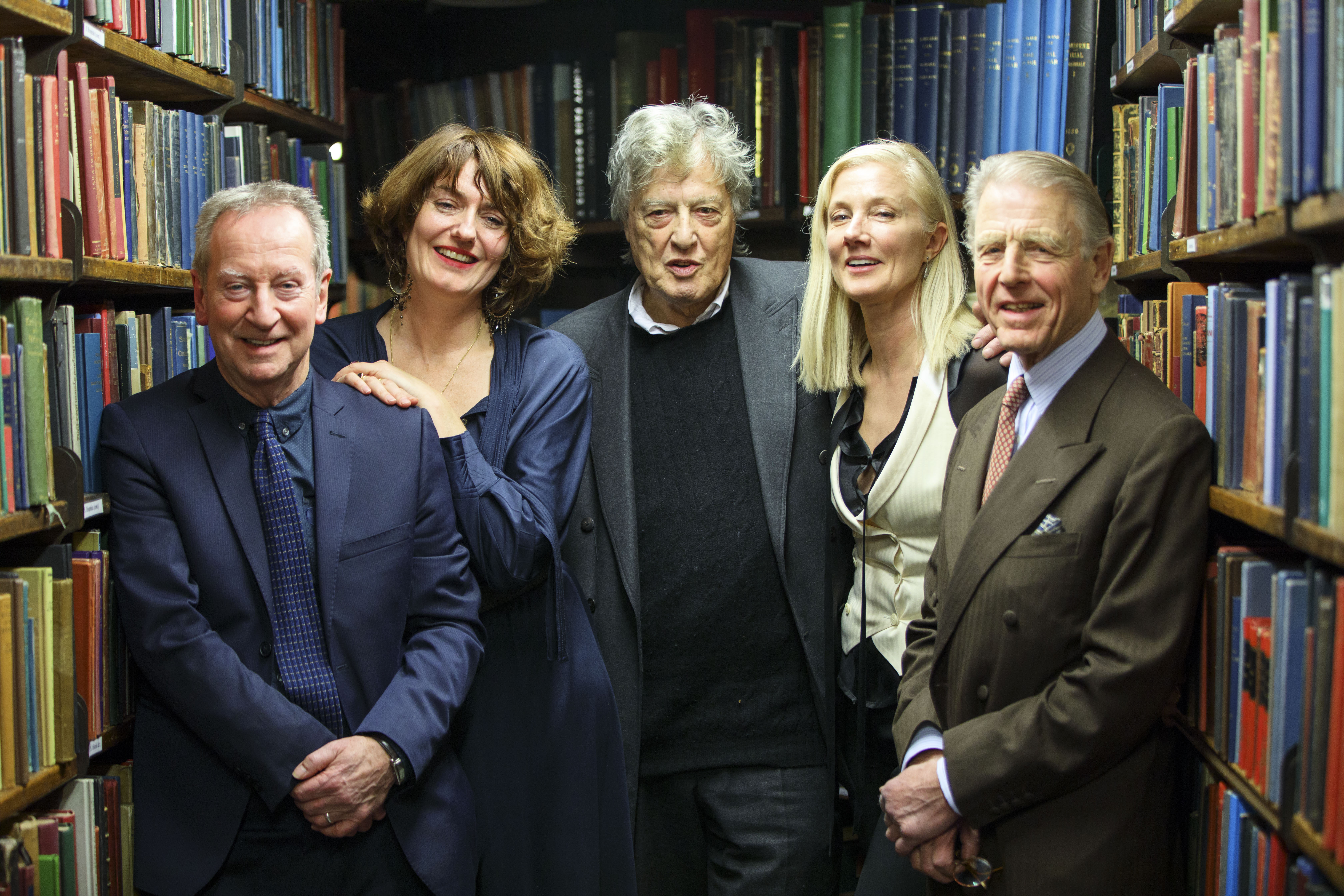 The Reading Room underwent a miraculous transformation on 1st December from hallowed centre of learning to spectacular party venue as guests joined host Sir Tom Stoppard for this year's London Library Christmas Party, run in partnership with Harrods, the world's most famous department store.
2016 marks our 175th anniversary and as part of the celebration, guests were treated to readings from Edward Fox, Anna Chancellor, Bill Paterson and Joely Richardson in the Library's beautiful Reading Room.
Harrods made sure the party ran in style, providing their luxurious, festive food and drink throughout the evening, and setting the scene with the celebrated Harrods vintage van parked outside in St. James's Square!