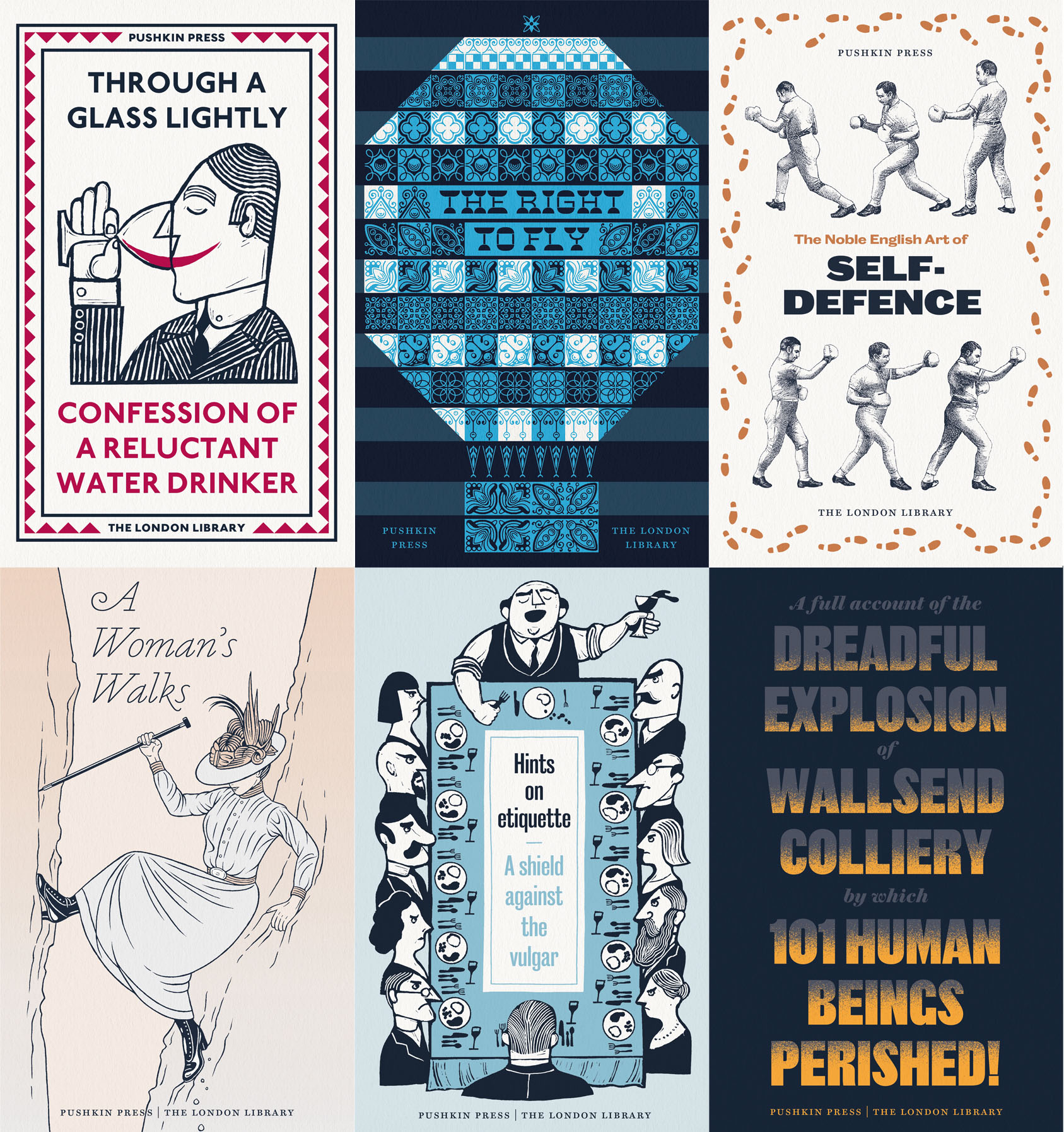 In time for Christmas, The London Library has joined forces with Pushkin Press to co-produce a second batch of beautifully designed books containing fascinating and quirky material from the Library's amazing collection.
The books in this second Found on the Shelves series have not been in print for decades and have been chosen to give a fascinating insight into the unexpected treasures that can be found on our shelves.
Covering topics including the art of drinking in the 19th century, the thrill of the first hot air balloon flight, how to master Victorian social etiquette, intrepid Victorian hikes, and boxing tutorials from George Bernard Shaw's personal instructor, the collection is an esoteric adventure back in time.
The books are edited by The London Library's Librarian Inez Lynn and Head of Bibliographic Services Dunia Garcìa-Ontiveros as well as by Pushkin Press's Julia Nicholson. Jacket designs have been produced by acclaimed designer David Pearson.
The six new 'Found on the Shelves' titles are:
They join the popular first series which consisted of 6 equally varied and entertaining titles:
Cycling: The Craze of the Hour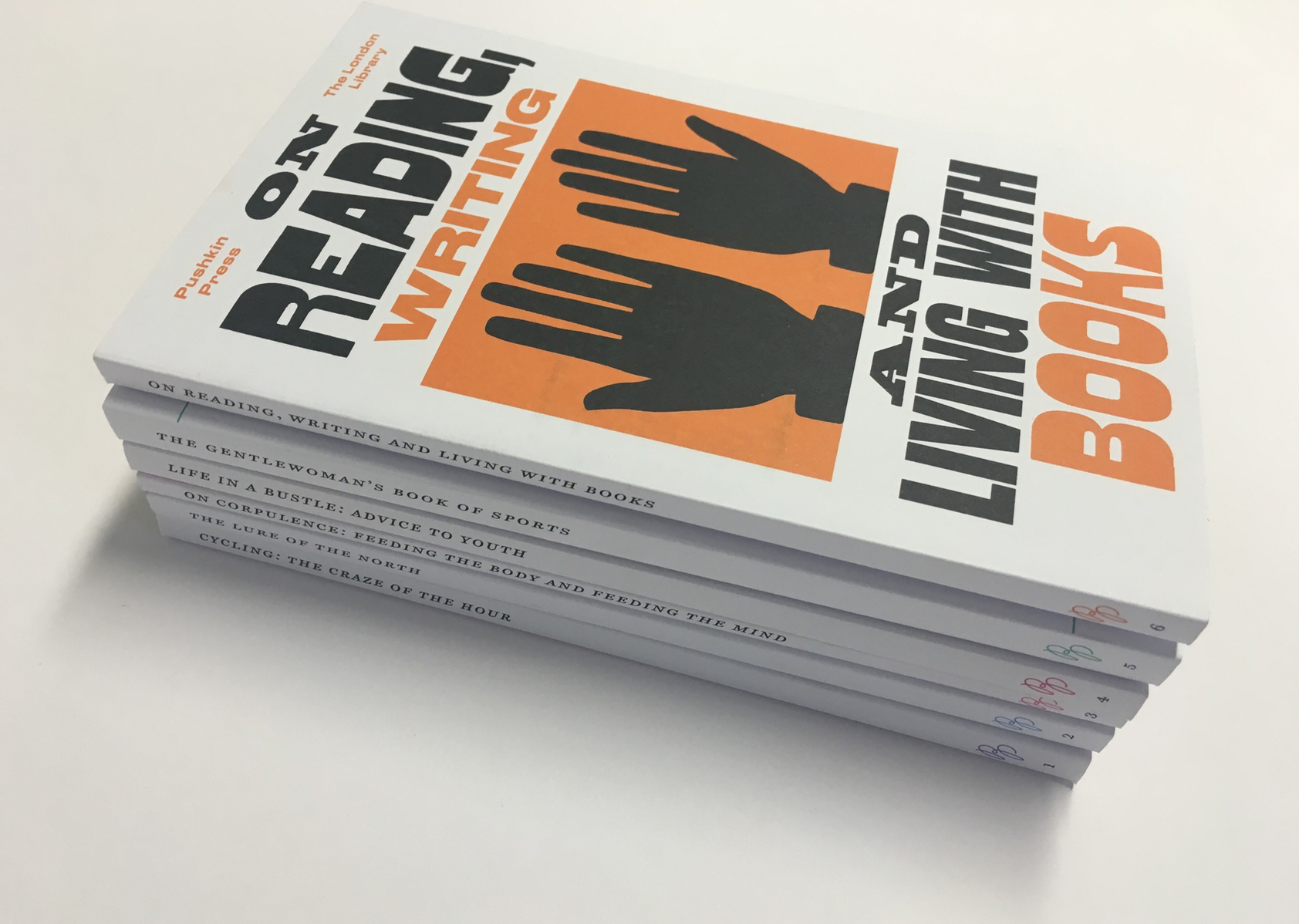 Together this fascinating, entertaining and humorous collection makes an ideal Christmas gift for any book lover with an appetite for the quirky and unexpected.
Each book is between 64 and 128 pages long and priced at just £4.99 (ex postage).The full batch of 6 titles in each series costs £27.50 and the complete set of all 12 Found on the Shelves books costs £50.