The London Library - one of the world's great literary institutions – is officially 175 years old today!
Founded by Thomas Carlyle – with support from Charles Dickens, Harriet Martineau, John Stuart Mill and William Gladstone – the Library first opened its doors in 1841. It has been at the heart of UK literary life ever since and hundreds of famous writers have worked here and roamed its famous bookstacks.
Tom Stoppard, the Library's President since 2002, commented: "For 175 years The London Library has held a special place in the affections of those who love books and the written word. It has stayed true to its purpose and become more than a great library – this is one of the places where literature keeps its soul".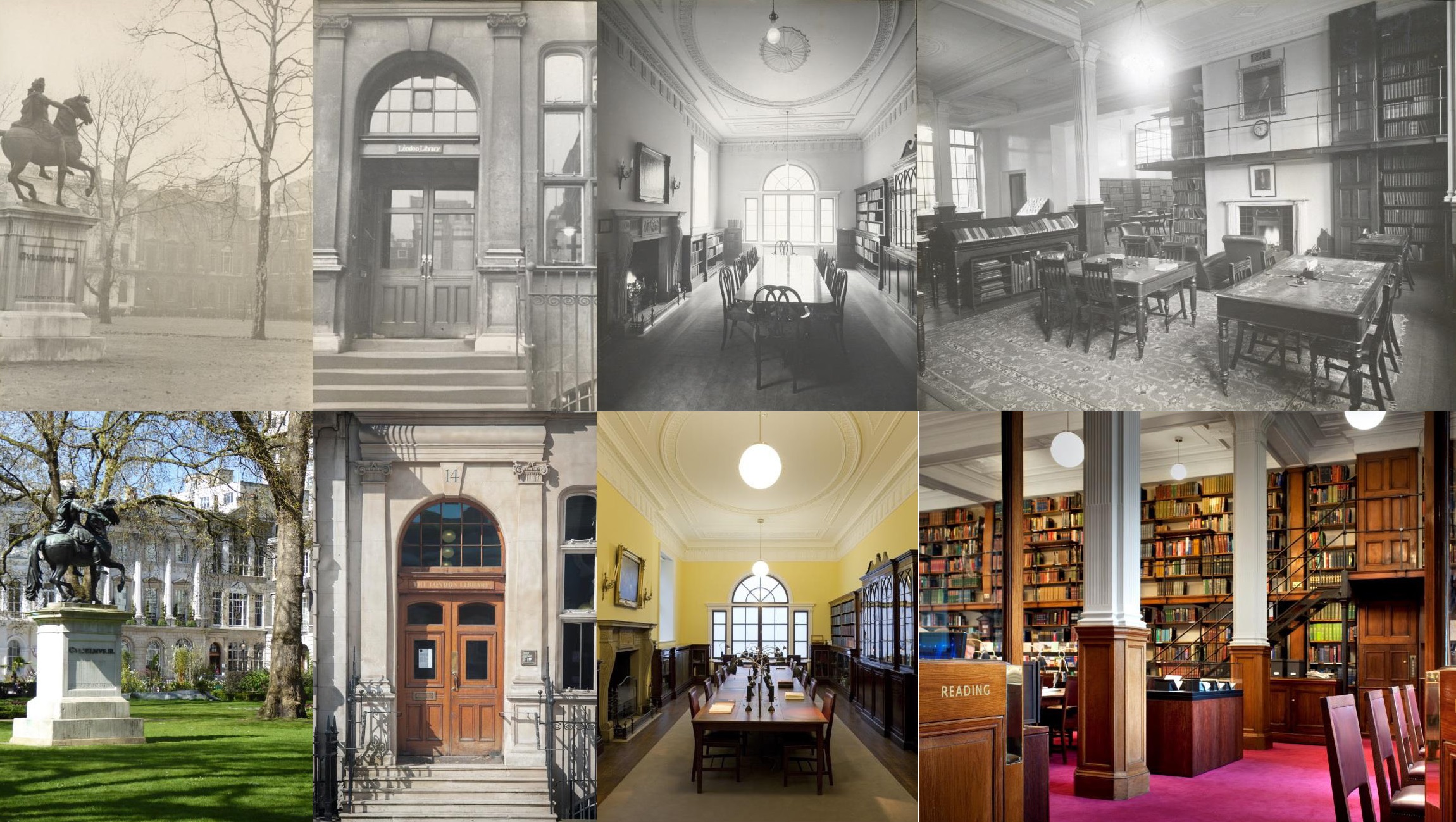 The Library's association with literary heroes includes a roll call of members ranging from George Eliot to TS Eliot, Charles Darwin to Agatha Christie, Virginia Woolf to Laurence Olivier, Arthur Conan Doyle to Harold Pinter. Charles Dickens wrote A Tale of Two Cities with the help of books taken from the Library's shelves and sent to him in a cart. Nearly 150 years later, Sebastian Faulks wrote Charlotte Gray with books the Library posted to him in France.
Four Poet Laureates, seven Nobel prize winners and three Prime Ministers have been part of the Library's illustrious history, helping shape this extraordinary lending library into one of the world's most important literary institutions.
Along the way, it has featured in unexpected ways in the personal lives of countless of its members. 10 year old Virginia Woolf and her sister Vanessa Bell wrote with pride about their father defeating Gladstone to become the Library's President. Arthur Ransome would wave an official-looking "Books overdue" letter on London Library headed paper to aid his passage around war-torn Bolshevik Russia: "At the sight of it opposition wilted". Iris Murdoch and Howard Davies had early dates here – not it should be said with each other!
To mark the 175th anniversary, the Library has organised a four day literary celebration in St. James's Square, featuring over 50 well known writers and presenters, over half of whom are Library members. Simon Schama, Antony Beevor, Joanna Trollope, Simon Callow and Victoria Hislop are just some of the names appearing in a star line-up. The 17 event Words In The Square celebration takes place between the 5th and the 8th of May covering a range of topics from personal reflections on Why I Write to Crime Writing, Biography, and wartime history.
Coinciding with the celebrations, Pushkin Press is publishing 6 extraordinary books featuring little seen material found on the shelves of The London Library. With 6 more books appearing in November, the "Found on the Shelves" series perfectly illustrates the range of the Library's collection and the ways in which it can surprise, entertain and provide fascinating historical insights.
Tom Stoppard concluded "The London Library has been at the heart of literature for 175 years and we are very much looking forward to a week of celebrations to mark the role played by this special place."