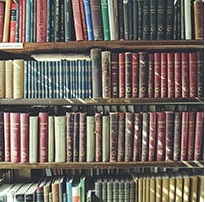 Anyone who loves books will love The London Library and gift membership is a perfect way to make a book lover's Christmas truly special.
The Library has been at the heart of literary life for nearly 175 years and members ranging from George Eliot, Charles Dickens, TS Eliot, EM Forster and Virginia Woolf have all worked, written and created here. The tradition goes on and The Library today is a unique home for anyone who loves the written word.
Membership to this great literary oasis brings access to fantastic on-line resources and a collection of over one million books dating from 1700 to the present day – all of which are available for borrowing. Housed in an elegant and striking building overlooking St James's Square in London, The London Library is a bibliophile's paradise boasting a history that can be felt in every inch of its 17 miles of bookshelves.
The range and quality of the collection, the freedom to browse 17 miles of book stacks and the Library's stylish and evocative ambience make it a truly unique place to read, research and relax. Membership is open to everyone and brings a wealth of benefits:
More than one million books to browse, borrow and enjoy at leisure

Extensive journal and periodical subscriptions from Modern Language Review to The New Yorker

A wealth of online resources from academic journals (including access to JSTOR) to Who's Who online

Extremely generous loan periods, advance ordering of books and a postal loans service anywhere within the UK and Europe

Late opening until 8pm three evenings a week

Four attractive reading rooms or a choice of individual study spaces

Free Wi-Fi

Quarterly members' magazine

Member offers & discounts at a range of organisations
Annual membership costs just £41 per month and is the perfect way to wish Merry Christmas a million times over!
Find out more about how to give gift membership.