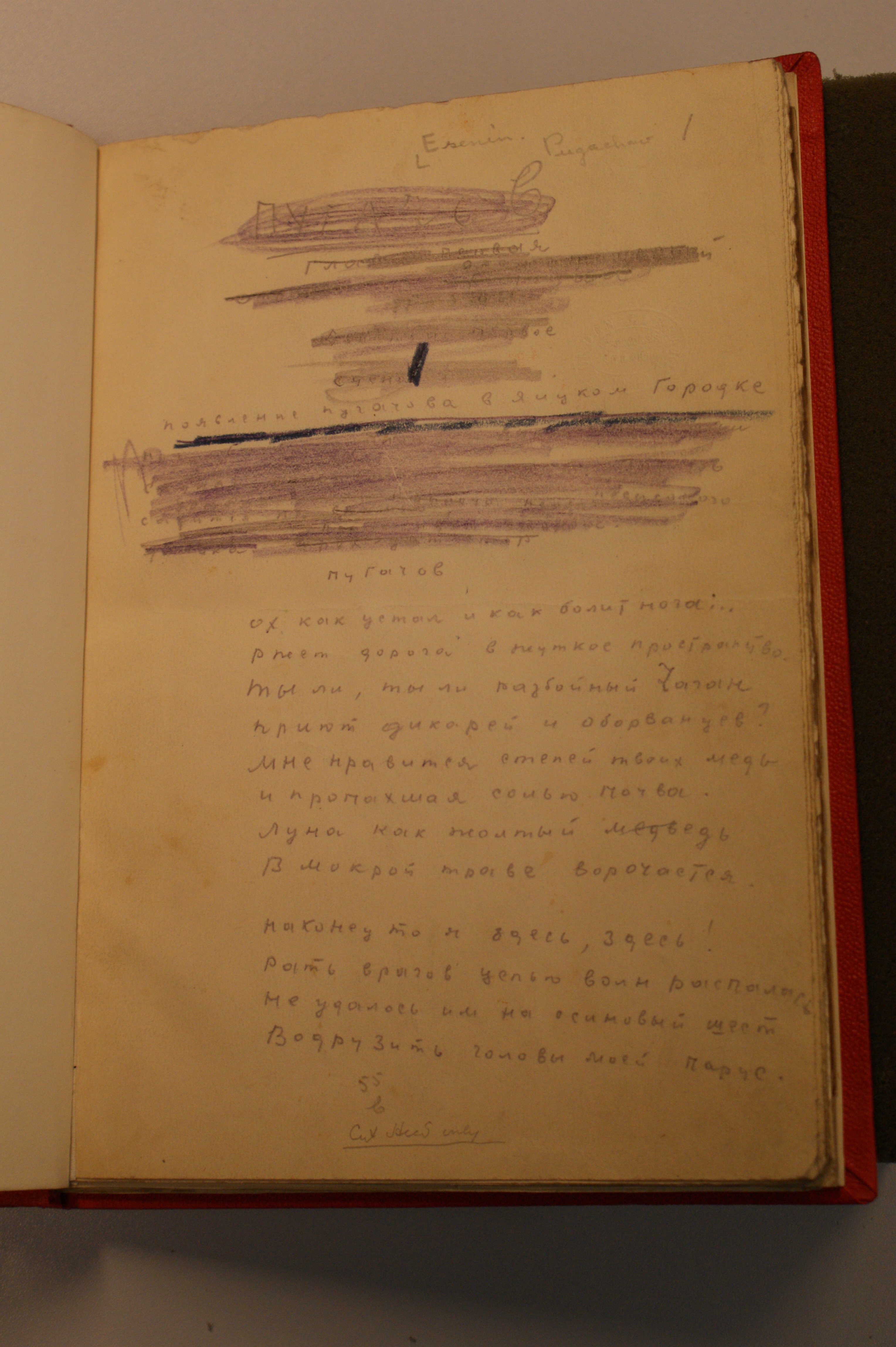 Our blog this month unravels a mystery that has lain unsolved for several years. Just how did an original and autographed manuscript of the dramatic poem Pugachov, by the Russian poet Sergei Esenin, come into the hands of the London Library? The manuscript was acquired by The Library in 1934 and has recently been confirmed as an original by The Gorky Institute of World Literature in Moscow. But until now the history of how it made its way from a Russia ravaged by civil war in the 1920s to the safe haven of St James's Square in London was unknown. Claudia Ricci, The London Library's Russian specialist has been on the detective trail....
Up to now, it was believed that the manuscript may have been left by Esenin in Berlin when he toured there in 1922 with his wife, the American actress Isadora Duncan. It made sense that the document would have been subsequently acquired via the antiquarian book trade.
Claudia's recent research unveils a more intimate link involving a 1921 journey through the famine of the Southern Volga and into a ruined Moscow. The journey ends in a tiny bookshop staffed by a group of impoverished intellectuals and writers, including Esenin himself. It appears that far from being a chance find picked up through the Berlin book trade, the manuscript was handed over by Esenin in person, who completed it at speed so it could make its way out of a war-torn Russia where the hope of it ever being published must have seemed impossibly remote. Claudia may at last have solved the mystery of the provenance of a document that the Gorky Institute have described as a gem.
Read the full story of A Mystery Solved in Claudia's latest blog.
Claudia Ricci will be speaking at the conference "Sergei Esenin: his personality, work and times: commemorating the 120th anniversary of his birth", organised by The Gorky Institute of World Literature in Moscow (Russian Academy of Sciences), Sep. 23-26, 2015. http://www.imli.ru/events/show/_2017/Sergej-Esenin-Lichnost-Tvorchestvo-Epoha-K-120-letiyu/